Disability Hate Crime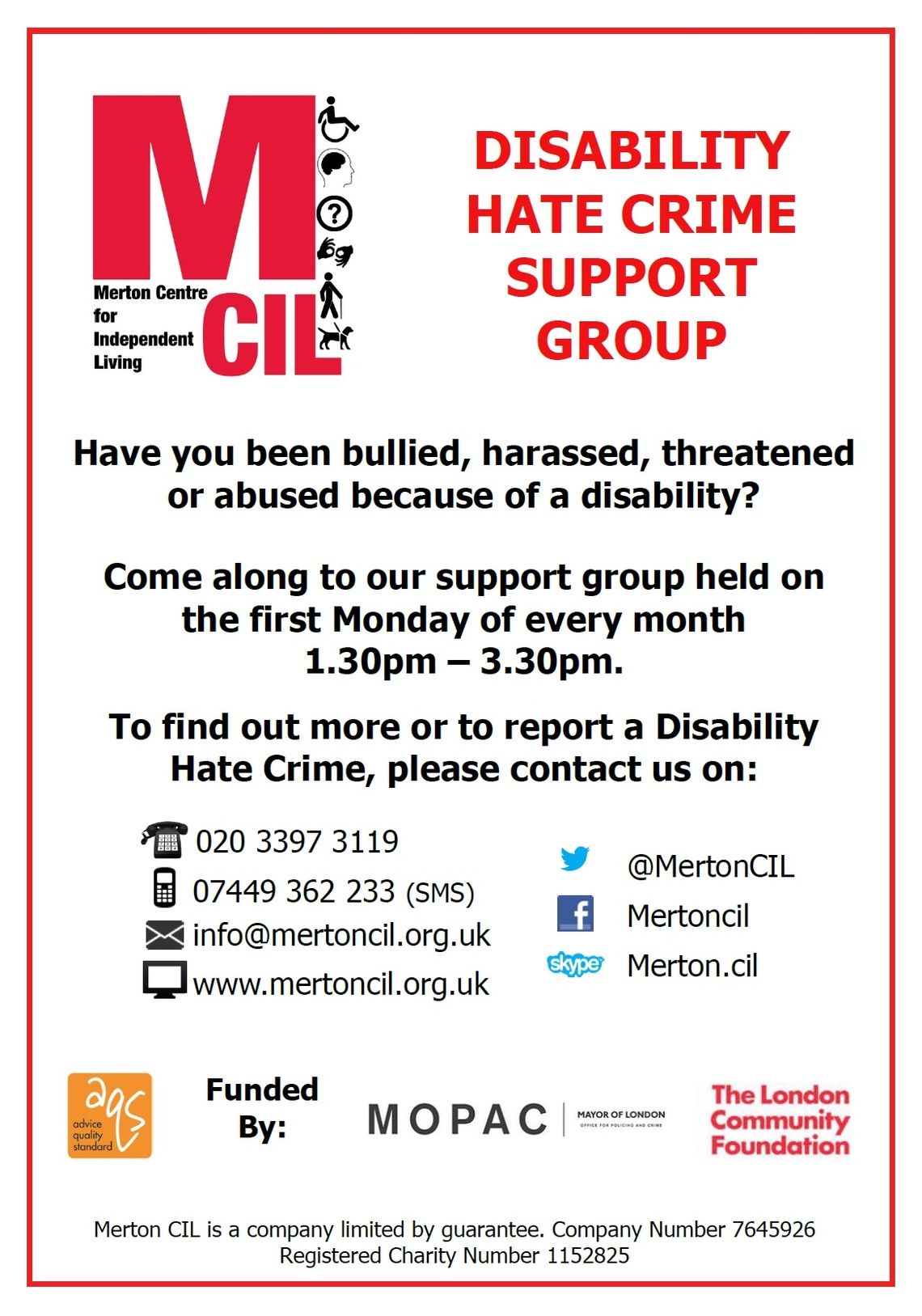 Our support team includes:
Tam: As our hate crime advocate, Tam will be visiting groups around the borough, running the monthly support group, and providing advocacy support
Charlet: she will usually answer the phone and have a chat with you about what has been going on and what support you might need
Colin: he will also help with advocacy support
Monthly Disability Hate Crime Support Group
Come and talk to other people who have experienced disability hate crime
First Monday of every month: 3rd October, 7th November, 5th December
Session Time: 1.30pm – 3.30pm
Venue: All Saints Community Centre, 44 All Saints Road, London, SW19 1BX
For any disabled person in Merton who has experienced or is still experiencing disability hate crime, we know that often you will tell a friend. Please, tell us too.
We can help you by:
Supporting disabled people to report hate crime to the police. This can be anonymous

Visiting disabled people's groups and talking with you about your right to be safe

Providing 12 disabled people with in-depth advocacy support
Phone: 020 3397 3119 SMS: 0744 936 2233 email: info@mertoncil.org.uk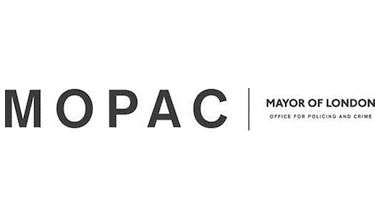 We have been funded by the Mayor's Office on Policing and Crime to support disabled people in Merton around hate crime this year. Our work will only cover the tip of the iceberg, but we hope that it will be a start, and that our partners in the community will work with us to address this invisible epidemic of hate against disabled people.
Reporting a Hate Crime
If you want to report a hate crime direct to the police, you can call 101 or use their online reporting form https://secure.met.police.uk/hatecrime_national/index.php?rid=2924
Our research into Disability Hate crime
In 2015 we commissioned Stay Safe East (http://staysafe-east.org.uk/) to conduct research for us into the scale of Disability Hate Crime in Merton. Thank you to London Borough of Merton who funded this work.
The key findings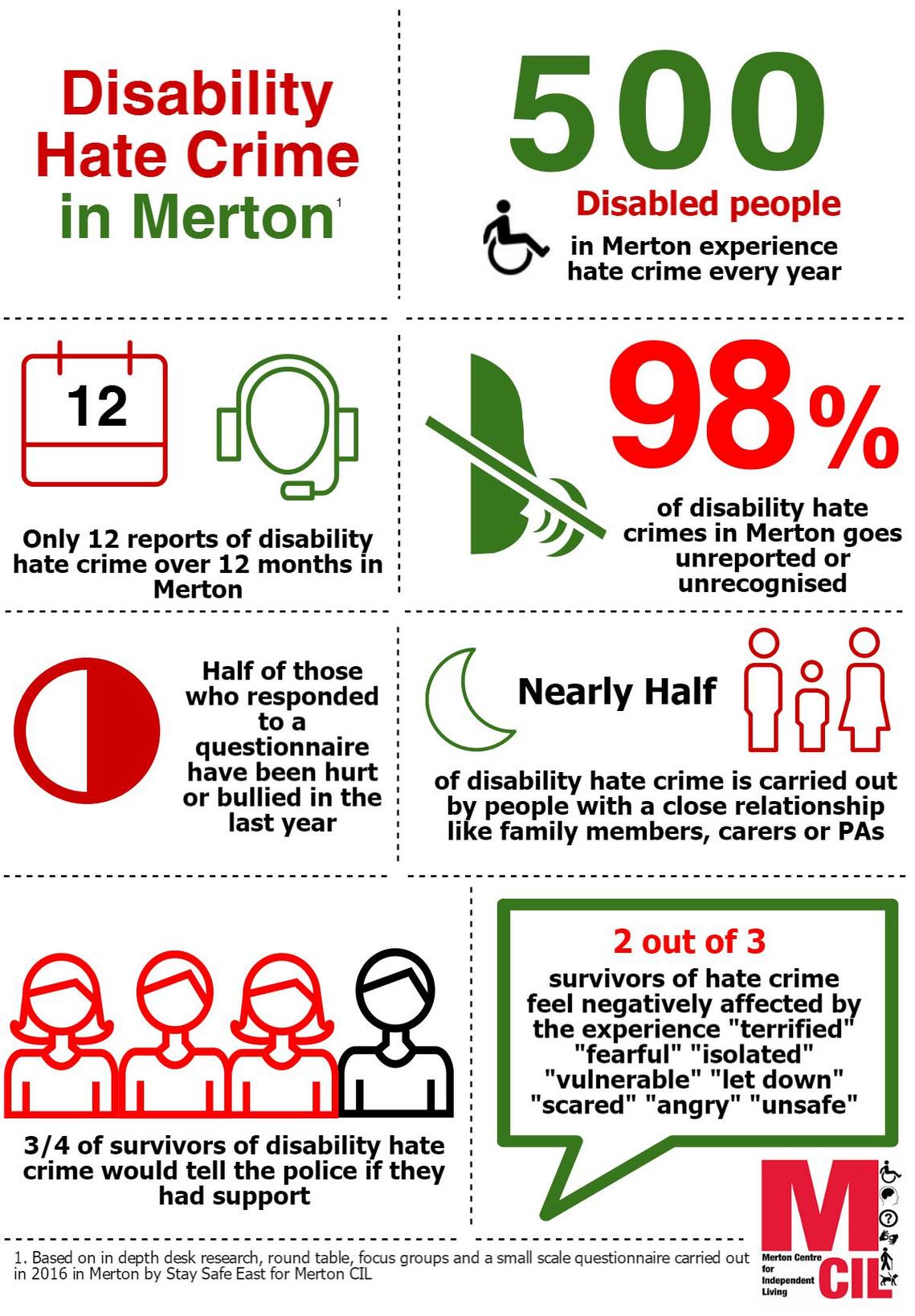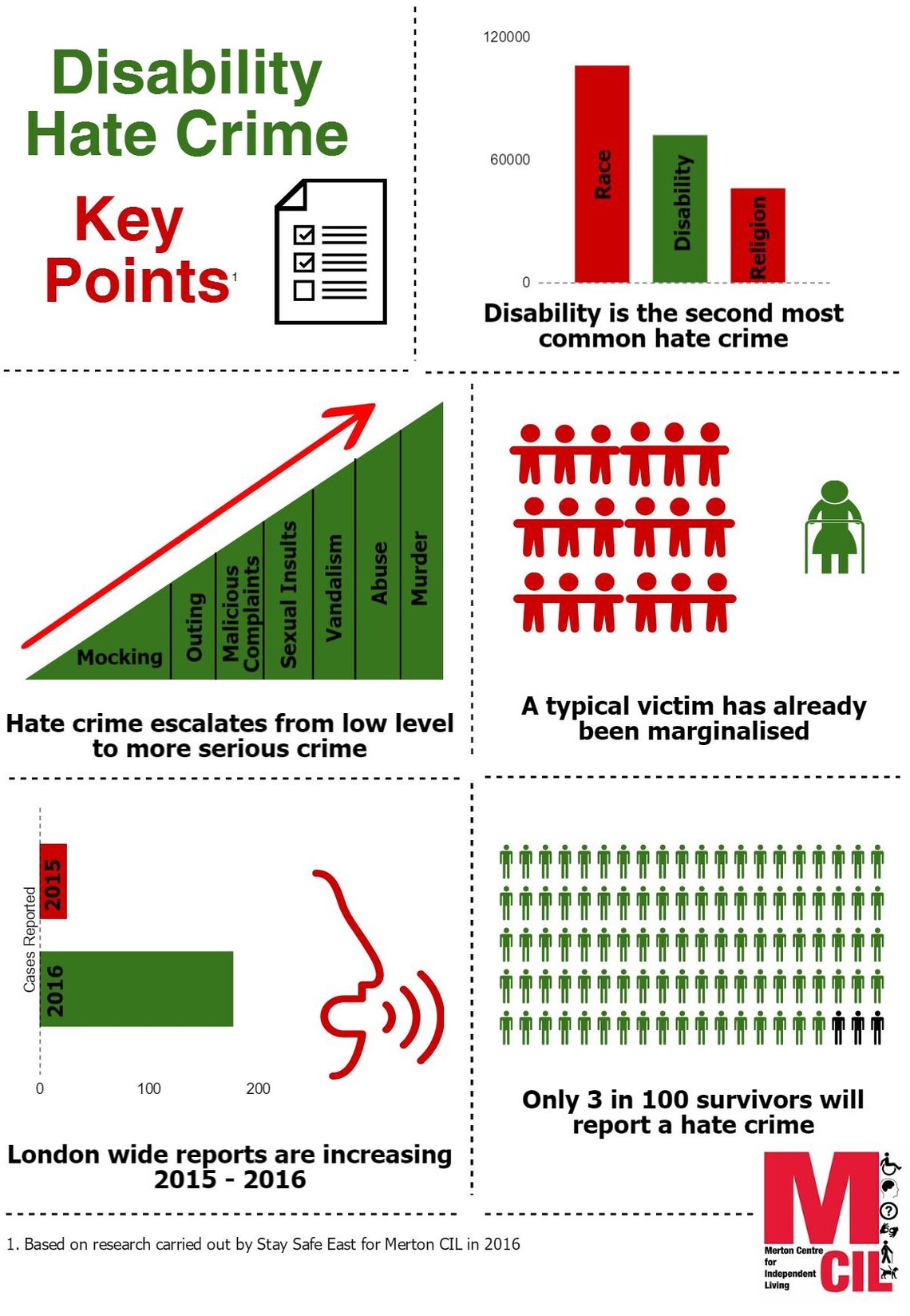 You can read the executive summary here - Making it Stop - Tackling Hate Crime - Executive Summary
You can read the full report here - Making it Stop - Tackling Hate Crime - Full Report 2016
You can also read the easy read version of the Hate Crime report here - Merton CIL Easy Read Hate Crime Report