Merton CIL's 2018-23

Strategy
Our current strategy was developed with our Deaf and Disabled members, Supporters, Volunteers, Trustees and Staff in 2018.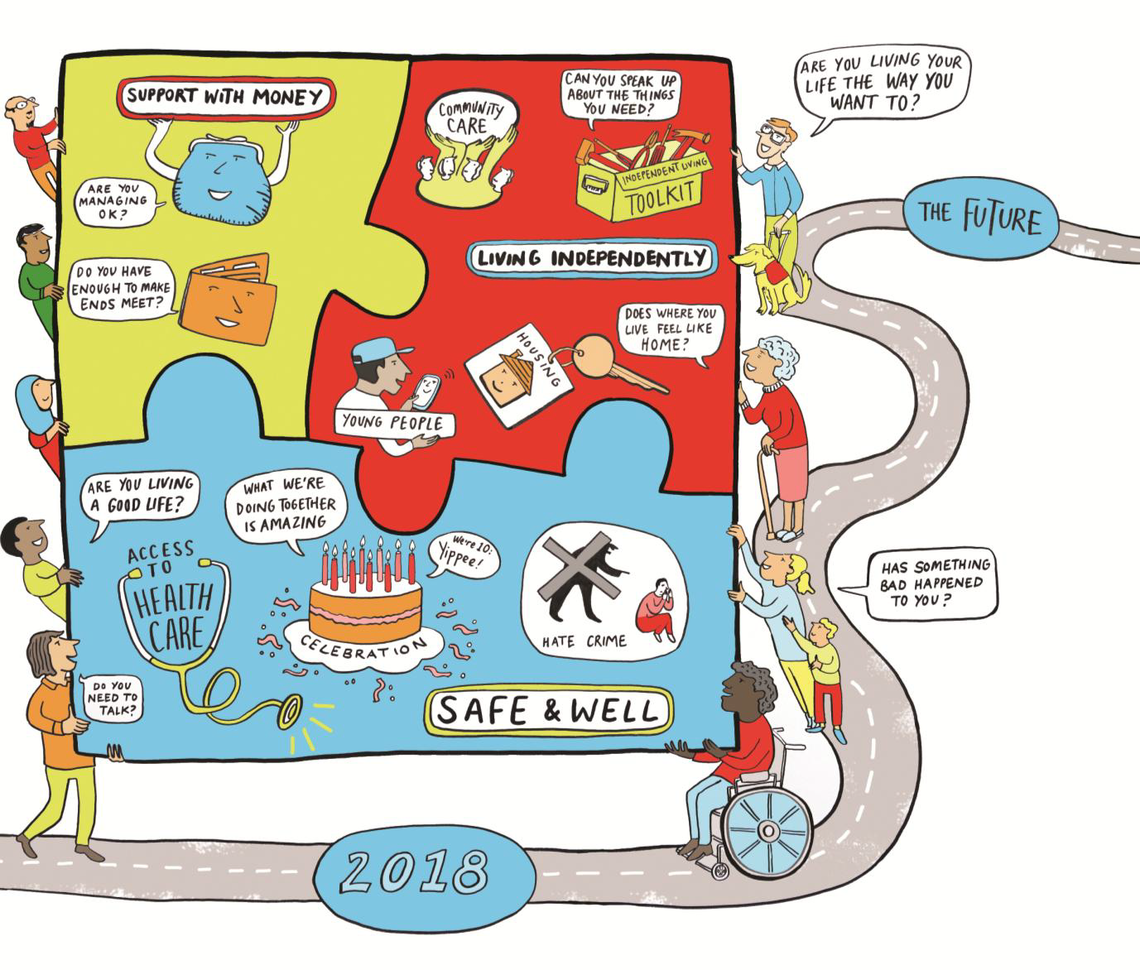 Our Strategic Priorities for 2018-23, based on what our members, service users, staff and supporters have told us, are to deliver for local deaf and disabled people:
1. Increased financial security and resilience
2. Greater ability to live independently
3. Being able to live safe and well
An underpinning (internal) priority is to be a sustainable and accountable organisation and to work in line with our values.
You can read our 2018-23 strategy here - Merton CIL 2018-23 Strategy