Annual General Meeting 2016
Annual General Meeting 2016
This years' Annual General Meeting was held on Thursday 20th October 2016 at The Holy Trinity Church, Wimbledon. There were 46 attendees, 37 of those being members with voting rights.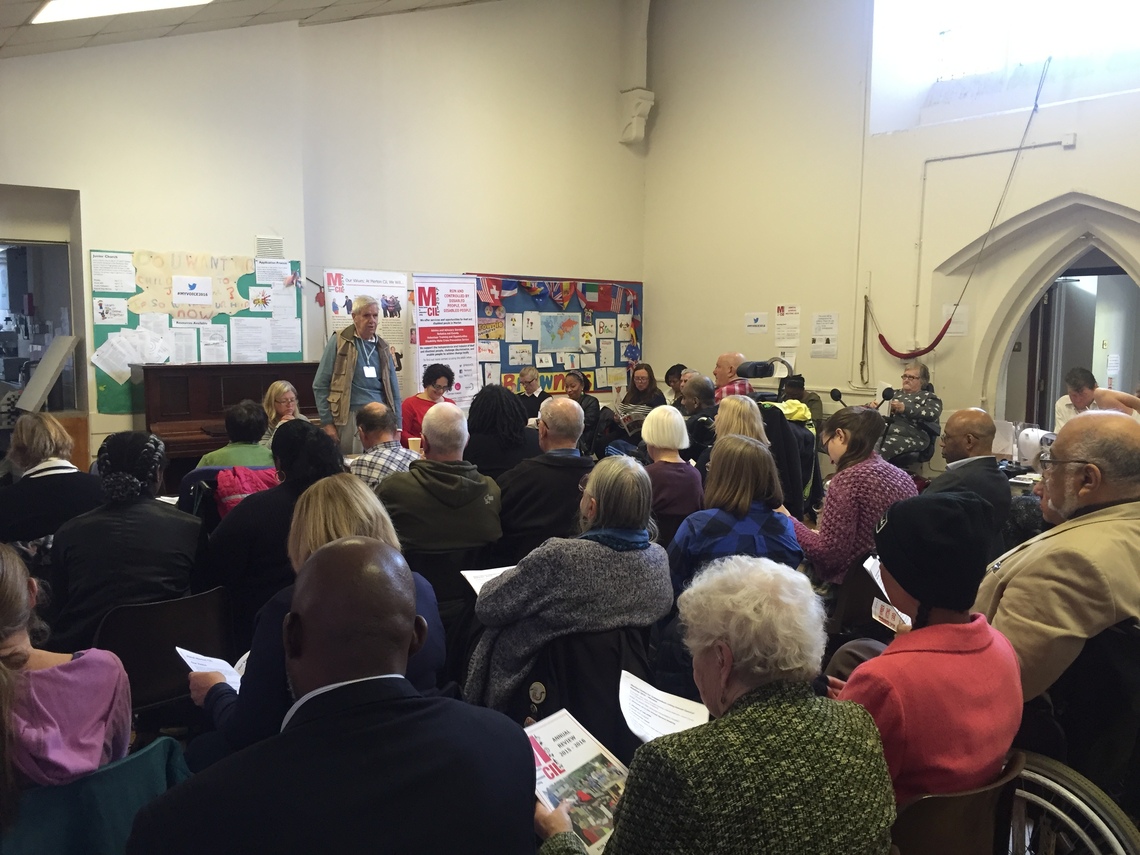 Our Chair Roy Benjamin discussed some of our achievements over the past year. He mentioned how our services had grown, we now had a service manger in place and we were supporting more local disabled people that we had ever before.
Our policy work was a hot topic. There was a highlight on the work that we had done on both a parliamentary and local level. As well as our battle to get the voices of disabled people heard regarding cuts.
Roy ended by thanking volunteers, funders, staff and our CEO Lyla for all of their hard work and support.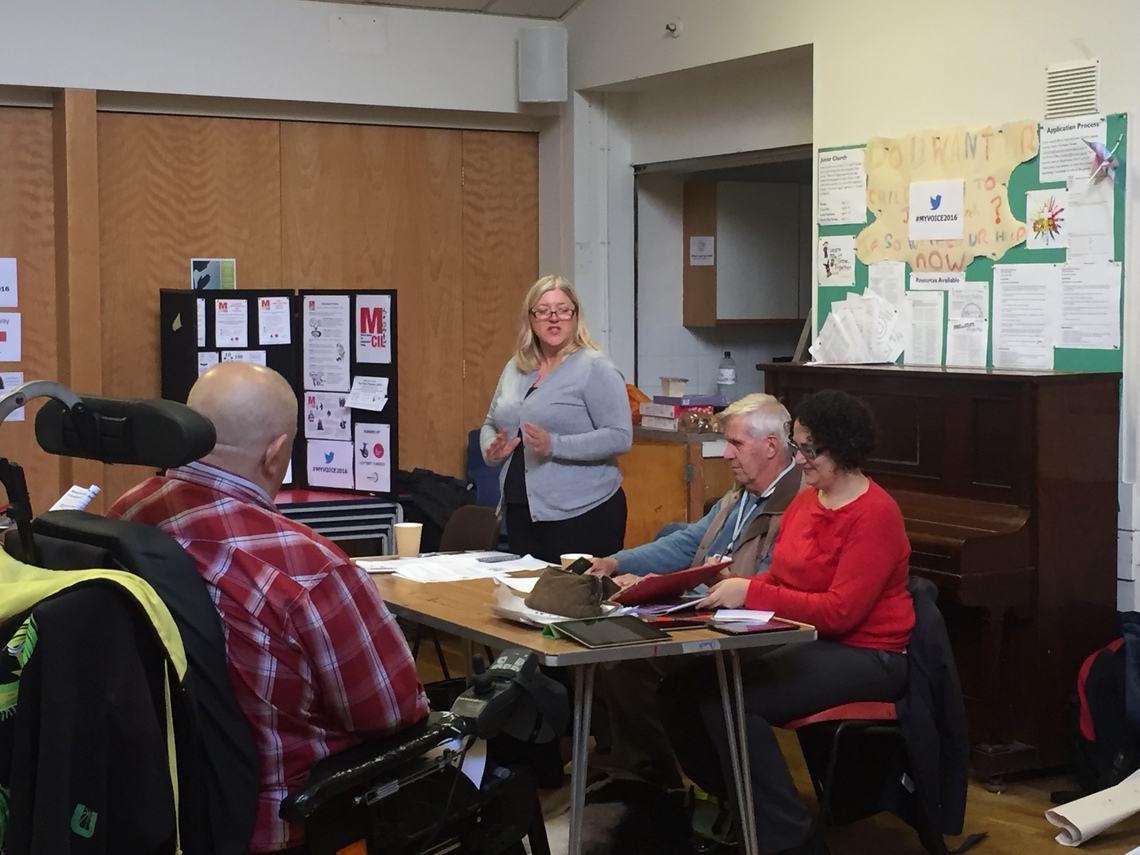 Treasurer Fiona Ringwood discussed our financial statements from 2015-16. She mentioned that we had a positive year with our income increasing by 60%.
Two great new trustees were elected by members
1. Fitzroy Dawson - CEO of Merton Community Transport. Fitzroy would like to see a focus on access and disability.
2. Petra Jones – a Merton resident and social worker with a hearing impairment. Petra would like to ensure we improve social work and fight against cuts
They will be great additions to our board and we look forward to working with them.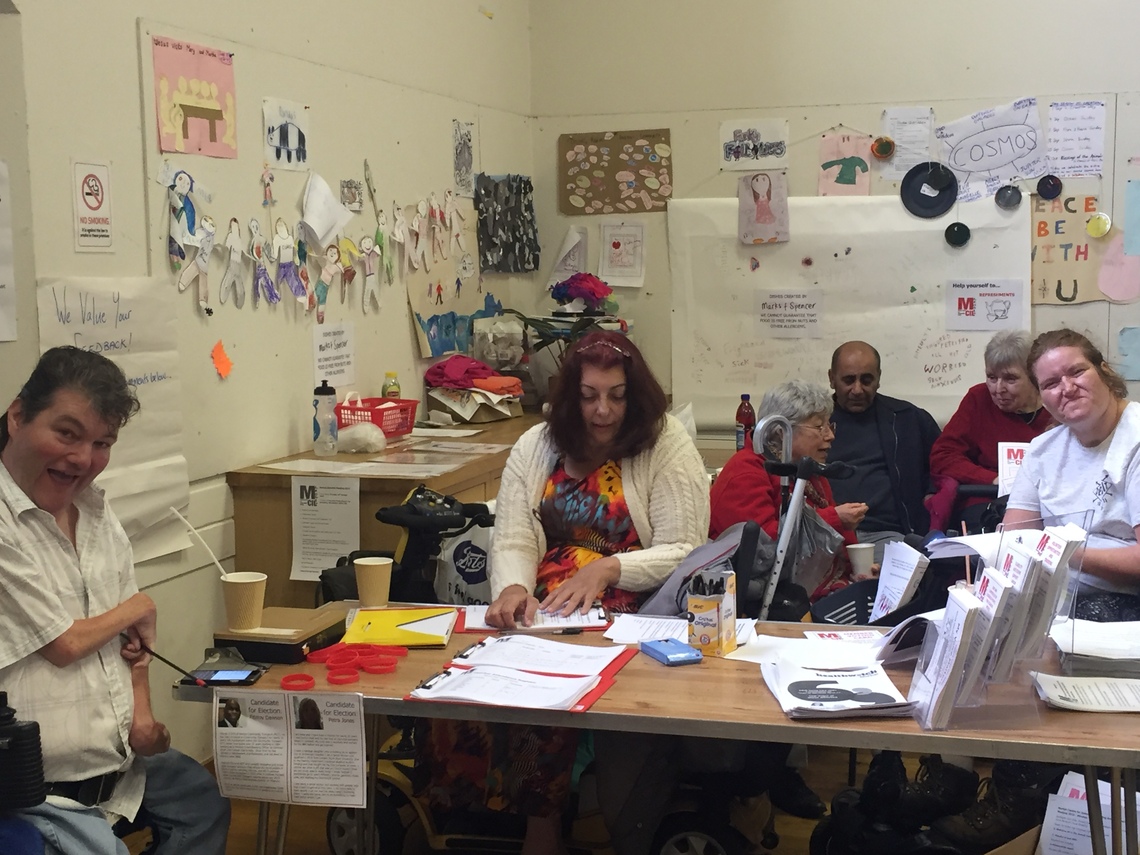 We also discussed a special resolutions document that was sent to all members in the post. We are introducing a two tier structure to our membership. Disabled people will be full members with voting rights and non disabled people will be supporters. This is to ensure that we remain an organisation run and controlled by disabled people.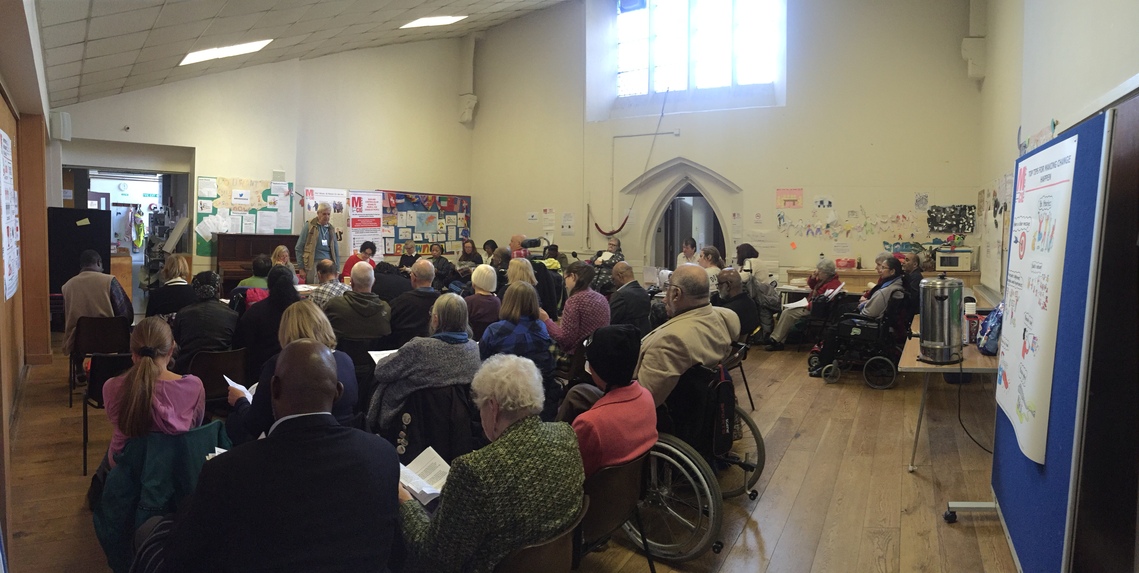 The close of formal business was followed by a facilitated discussion on Merton CILs strategic direction. We received a lot of interesting feedback that will help to further shape the conversations we will be having at this year's My Voice Matters event. Please keep an eye on the website for more information and hold the date!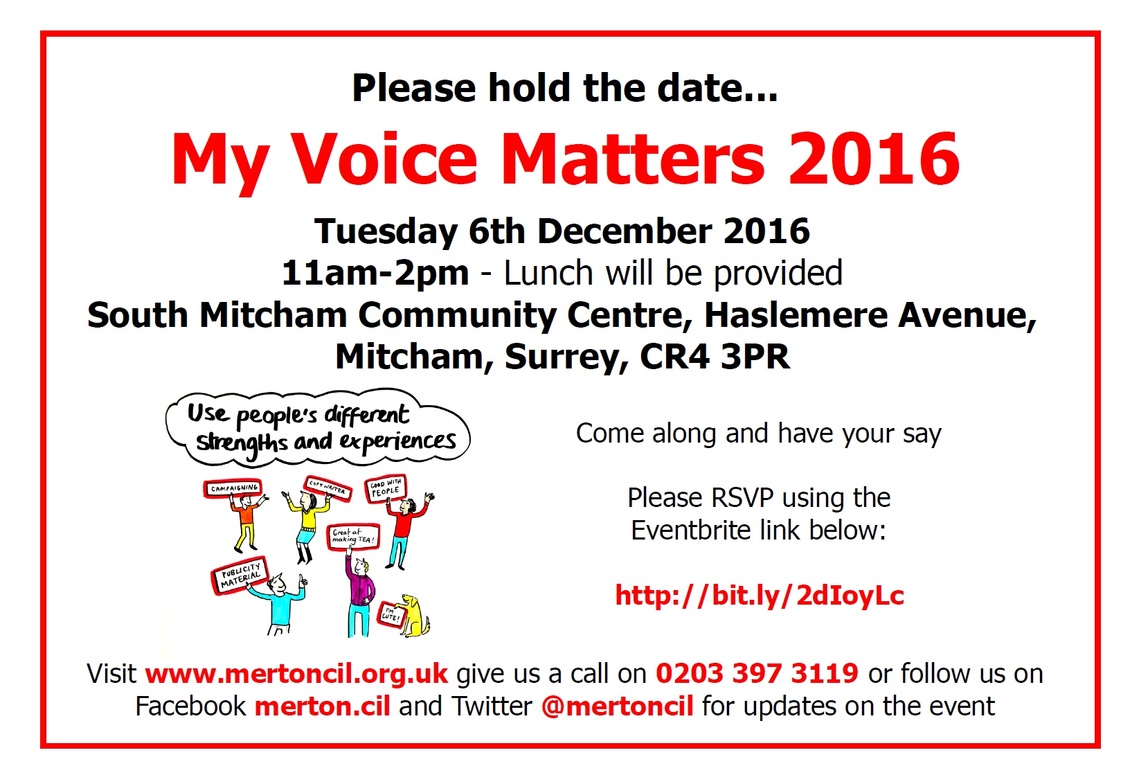 We closed the event with lunch and members completed our annual survey. If you were unable to attend the event or would like to complete the survey – please do so below. We would love to hear from you!
Thank you to everyone that attended and helped out at this year's Annual General Meeting.
You can view our Annual Review and Financial Statements for 2015/16 here - http://www.mertoncil.org.uk/about-us/annual-reports/
Read minutes from our 2015 Annual General Meeting here - Merton CIL AGM Minutes 2015
Create your own user feedback survey