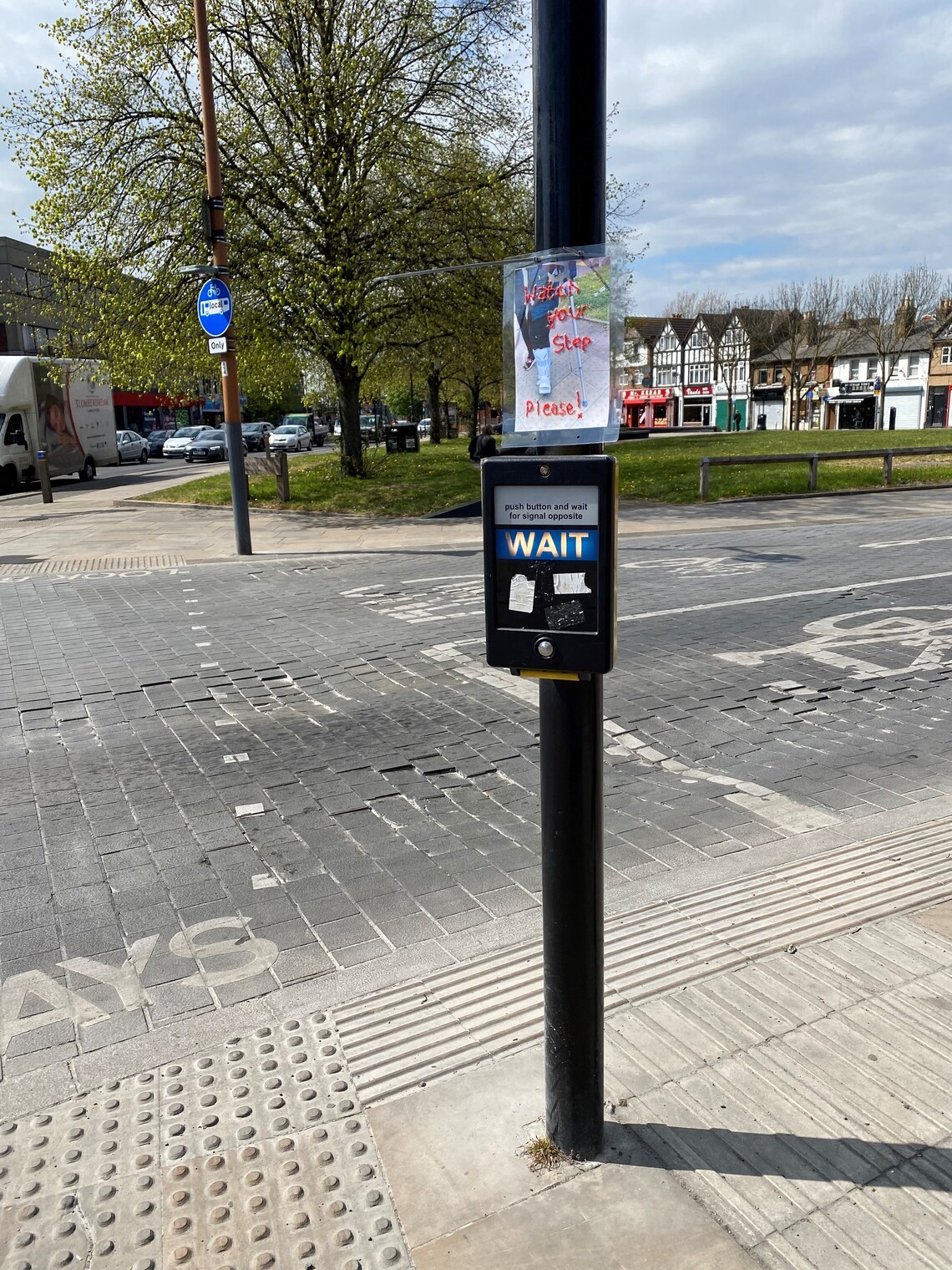 We are currently developing an interactive web page that highlights our work pushing to #MakeMertonAccessible. It will include member reports and more. We are also keen for Deaf and Disabled voices to be heard in local decision making processes around developments and infrastructure changes. If you are a local decision maker or organisation you can read more about how you can get Deaf and Disabled people involved in planning through access audits.
We can support you to become a community reporter. You can start by sending videos, photos, text, tweets, voicenotes or whatever medium works for you. We can also work with you to create short films or collaborative pieces of art.
Below you can watch our new series of short films where our community reporters report on access barriers Deaf and Disabled people experience in Merton:
Charles' Story
Charles is a Disabled Merton resident and uses a mobility scooter. He shares his story of how missing and extremely narrow pavements affect his ability to move around Merton safely.
Rafi's Story
Rafi* is a Disabled Merton resident and uses an electric wheelchair. He shares some of the issues with pavement parking in Mitcham and how limited access points on Mitcham common affect his ability to independently enjoy nature and green spaces.
(Rafi is not this individuals real name)
Daniel and John's Story
Daniel's Disabled father John lives in Mitcham and uses an electric wheelchair. Pavement parking causes Daniel's father issues around accessing his local community and impacts his ability to live independently.
Sarah's Story
Sarah lives in Merton and is a Disabled electric wheelchair user. She shares how overgrown bushes around Merton affect her ability to independently use pavements.
Now it's your turn to be a community reporter. Please send us videos, photos, an email, a voice note, a tweet, or whatever works for you and we will add it this page.
Tell us your experiences of the big and small barriers in the borough such as:
stairs that stop you getting into shops, stations and other places.
barriers to parks and other local spaces.
broken pavements.
pavements blocked by signs, bollards, trees and overgrown bushes.
cars parked on pavements – which is illegal in most places but allowed in some.
barriers to access the local community e.g shopping and restaurants.
… and anything else
In the next few months we want to build up a picture of what and where the barriers are. We hope this will lead to more work with the Council, Transport for London and others to #MakeMertonAccessible.
There are some big barriers that will take time to tackle, but there are many smaller ones that can be easily removed and quickly #MakeMertonAccessible.
You can report access issues for us to look into below.
Report an access issue in Merton