Merton CIL's Annual Reviews & Impact Reports
Find out more about what Merton CIL has been up to, what we have achieved and how we spend our money.
Our Annual Reviews/Impact Reports focus on our work, achievements, impact and case studies. The Annual Report and Financial Statements is a legal requirement and is what we submit to Companies House and The Charity Commission.
Impact Report and Financial Statement 2019 - 20
Read our Impact Report 2019-20 here: Impact Report 2019-20
Read our Financial Statement 2019-20here: Financial Statement 2019-20
Illustrated Financial Statement here: Illustrated Financial Statement 2021920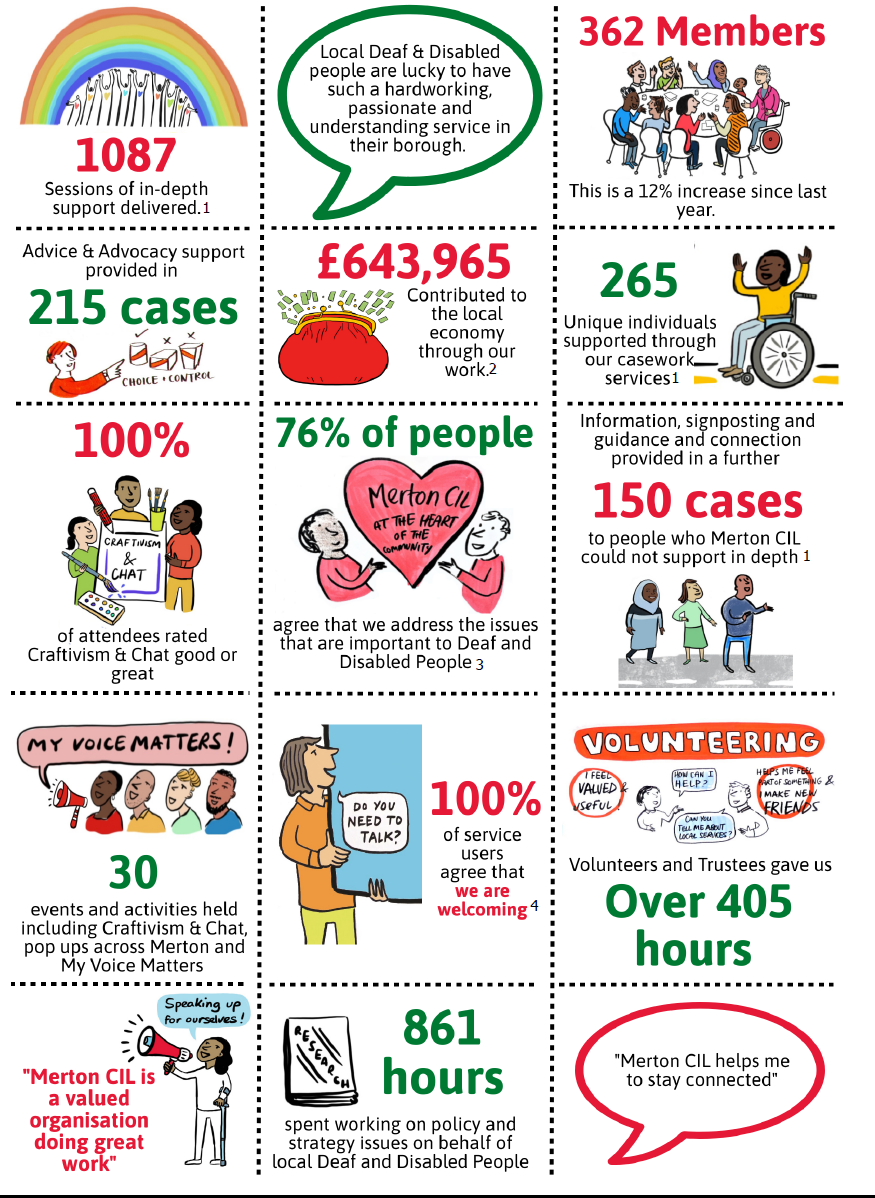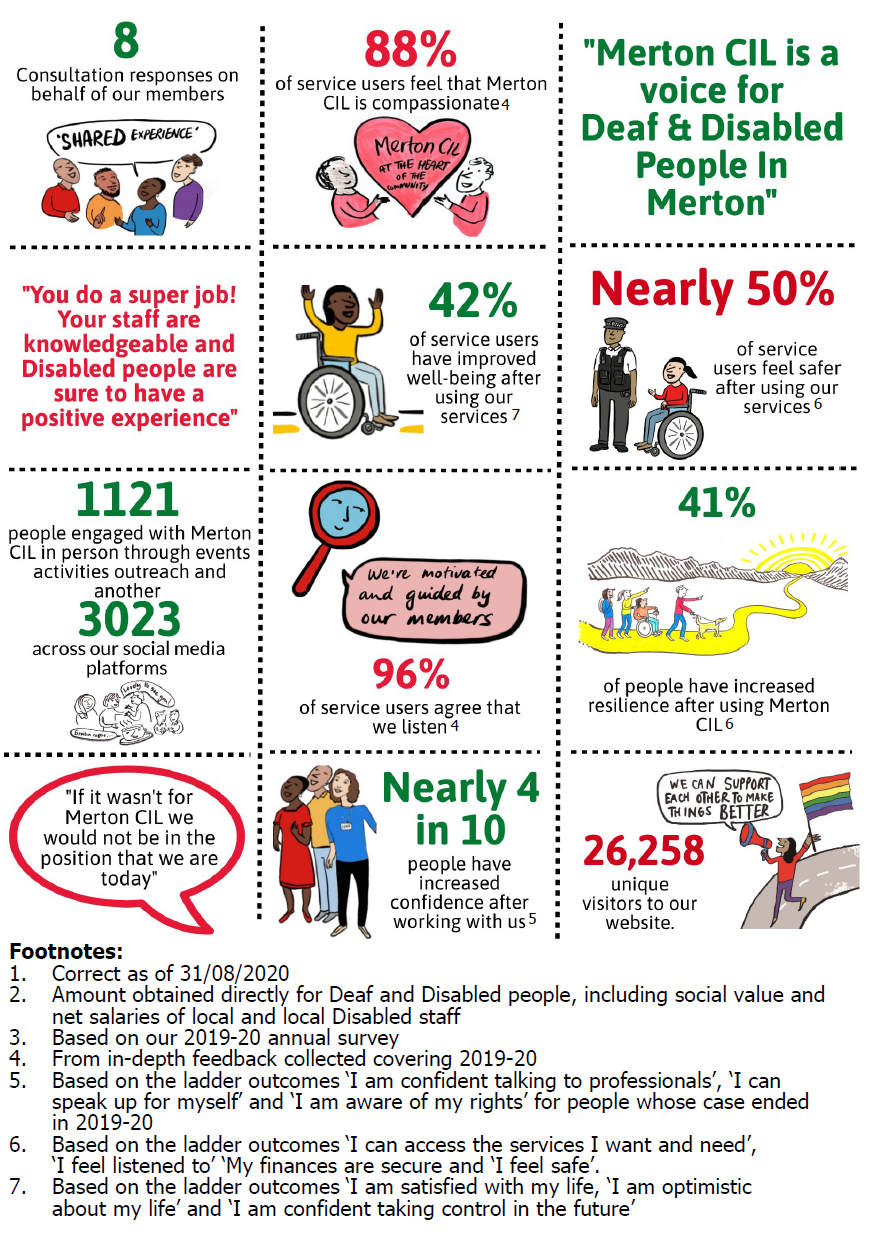 Impact Report and Financial Statement 2018-19

Read our Impact Report 2018-19 here: Impact Report 2018-19
Read our Financial Statement 2018-19 here: Financial Statement 2018-19
Annual Review and Financial Statement 2017-18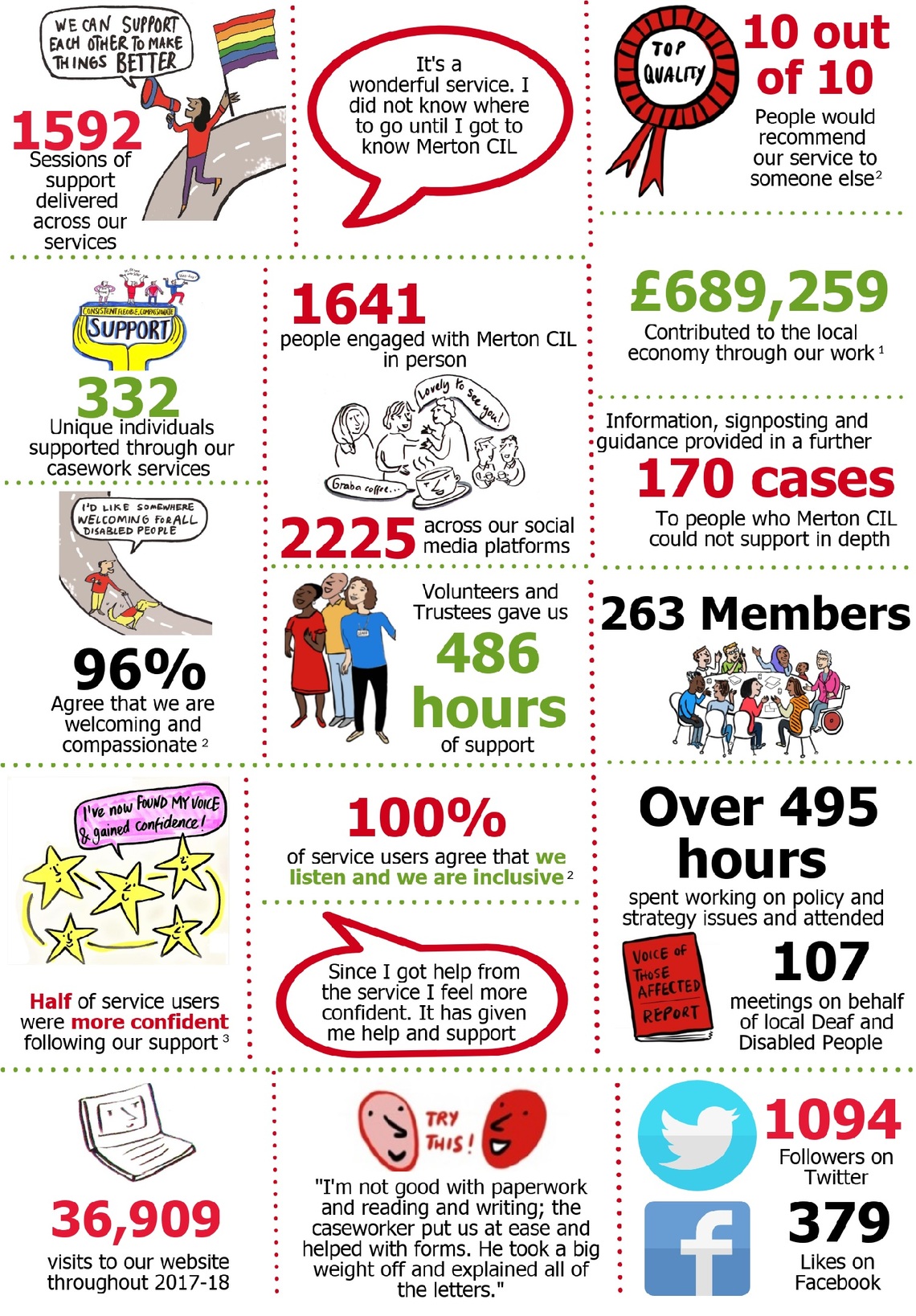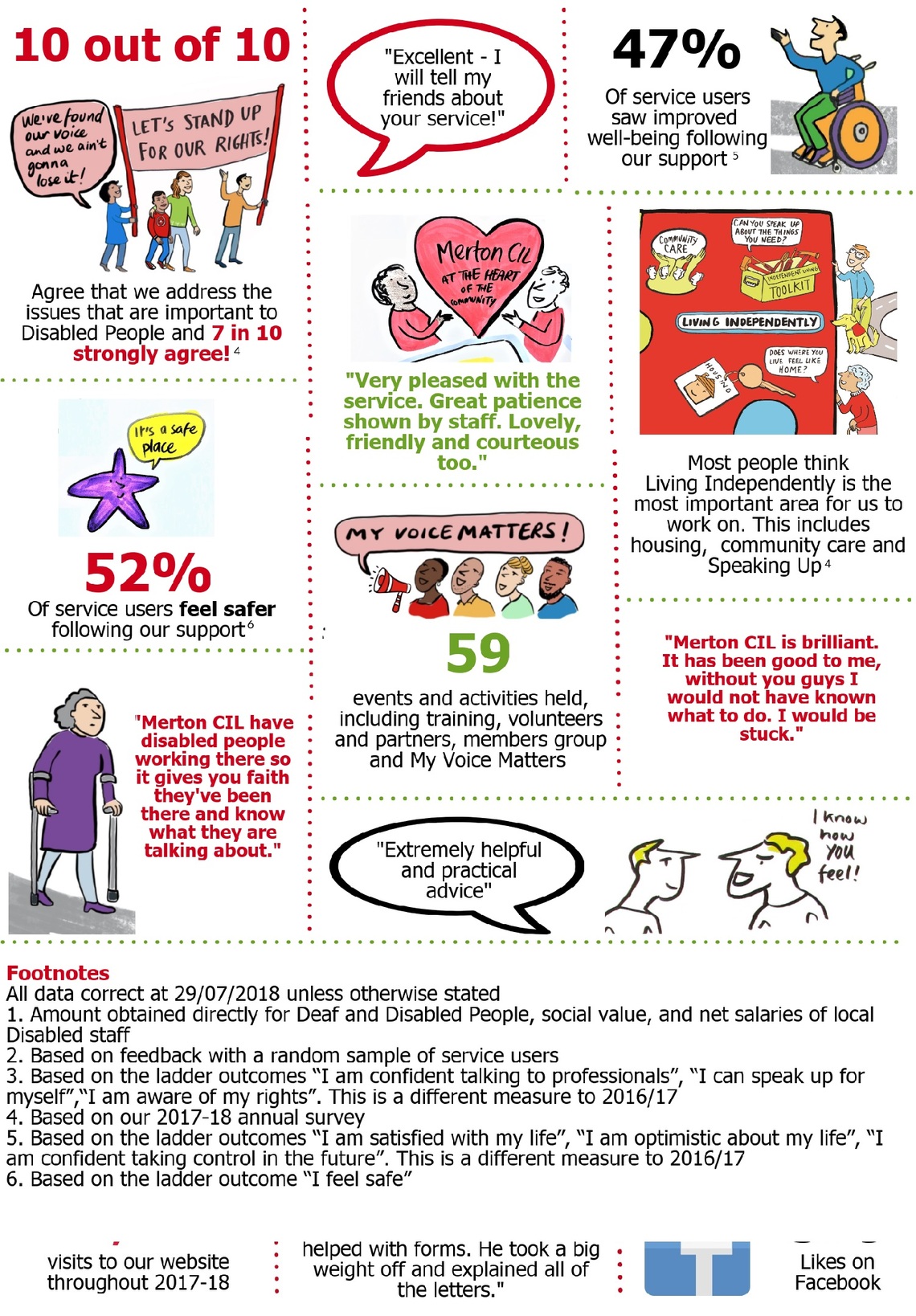 Read our Annual Review here - Annual Review 2017-18
Annual Review and Financial Statement 2016-17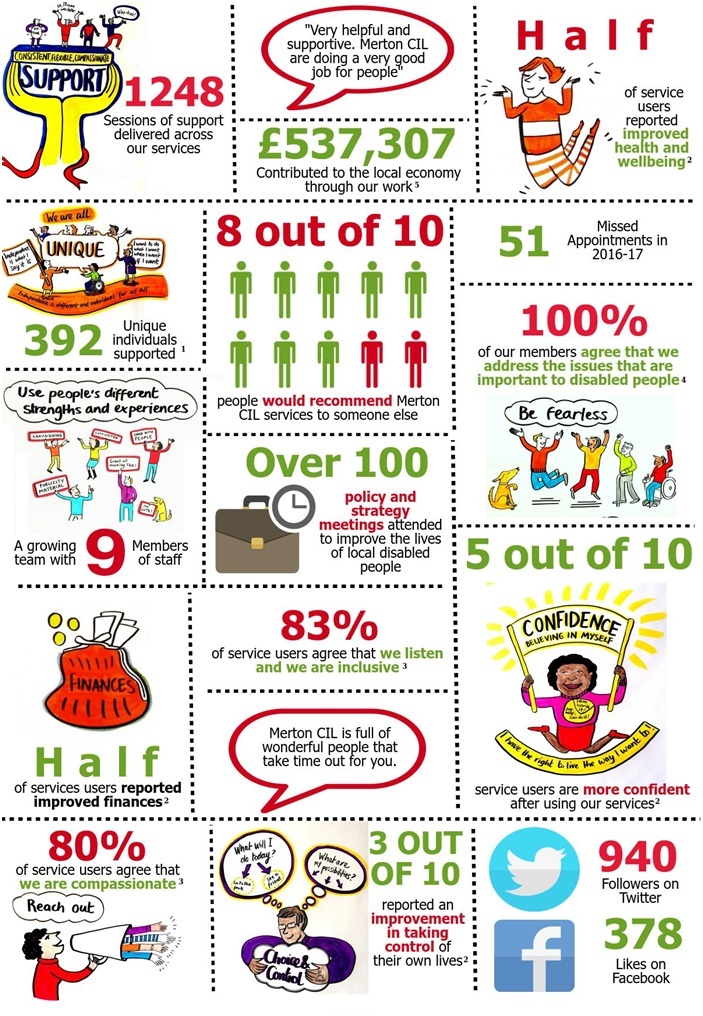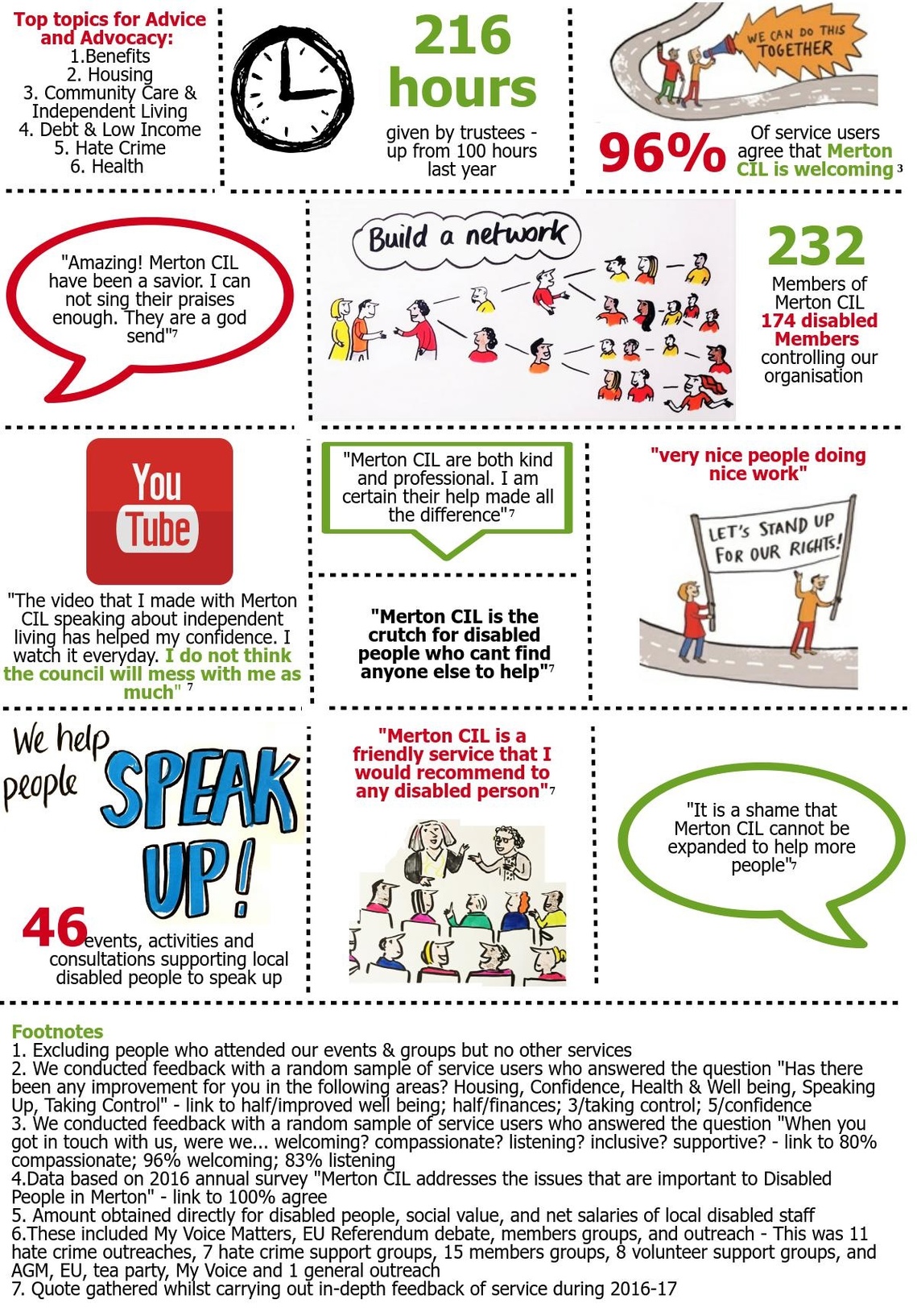 Read our Annual Review Here - Annual Review 2016-17
Read our Financial Statement Here - Financial Statement 2016-17
Annual Review and Financial Statements 2015-16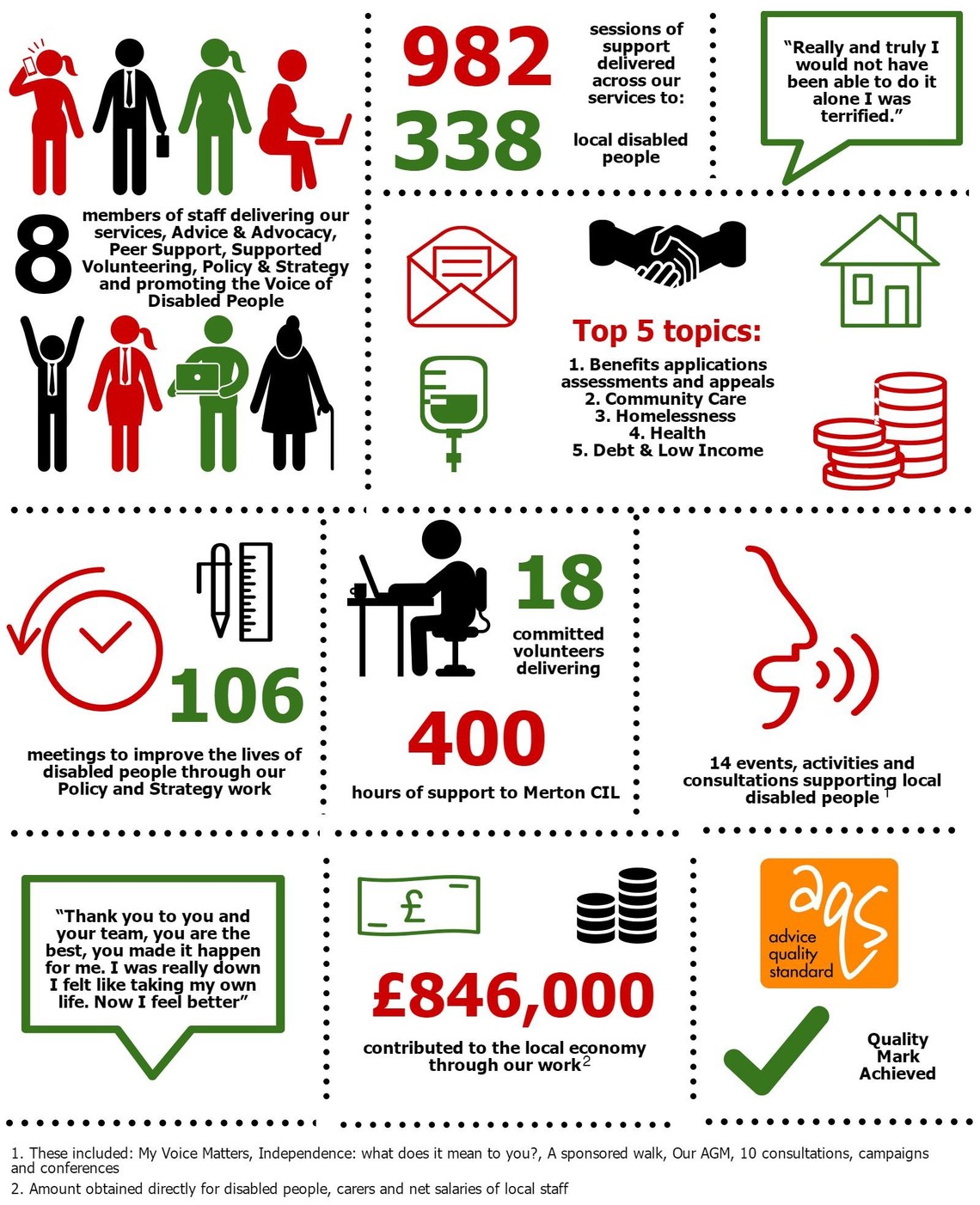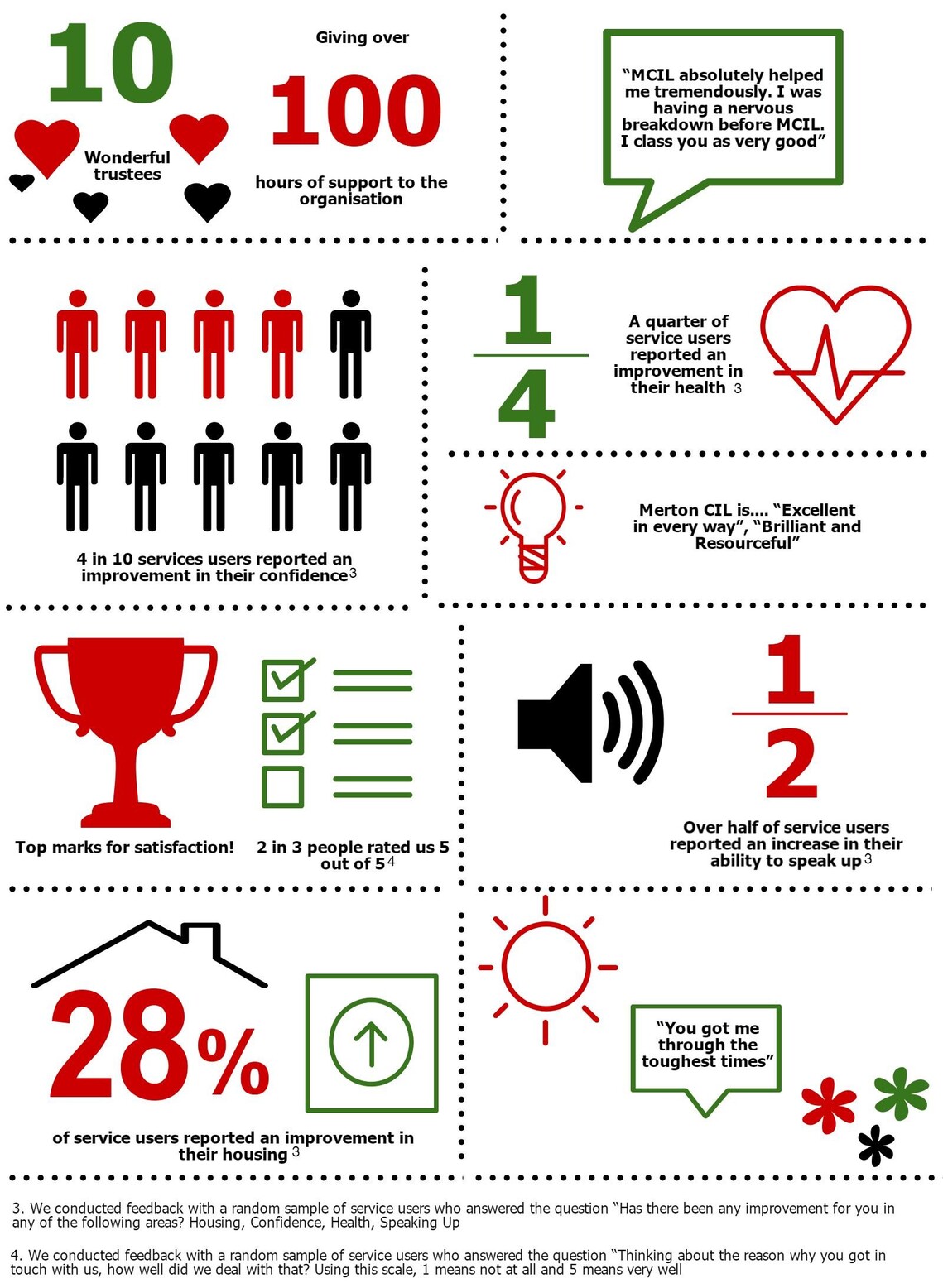 Read our Annual Review for 2015/16 here - Annual Review 2015/16
Read Our Financial Stataments 2015/16 here - Financial Statements 2015/16
Annual Review and Financial Statements 2014-15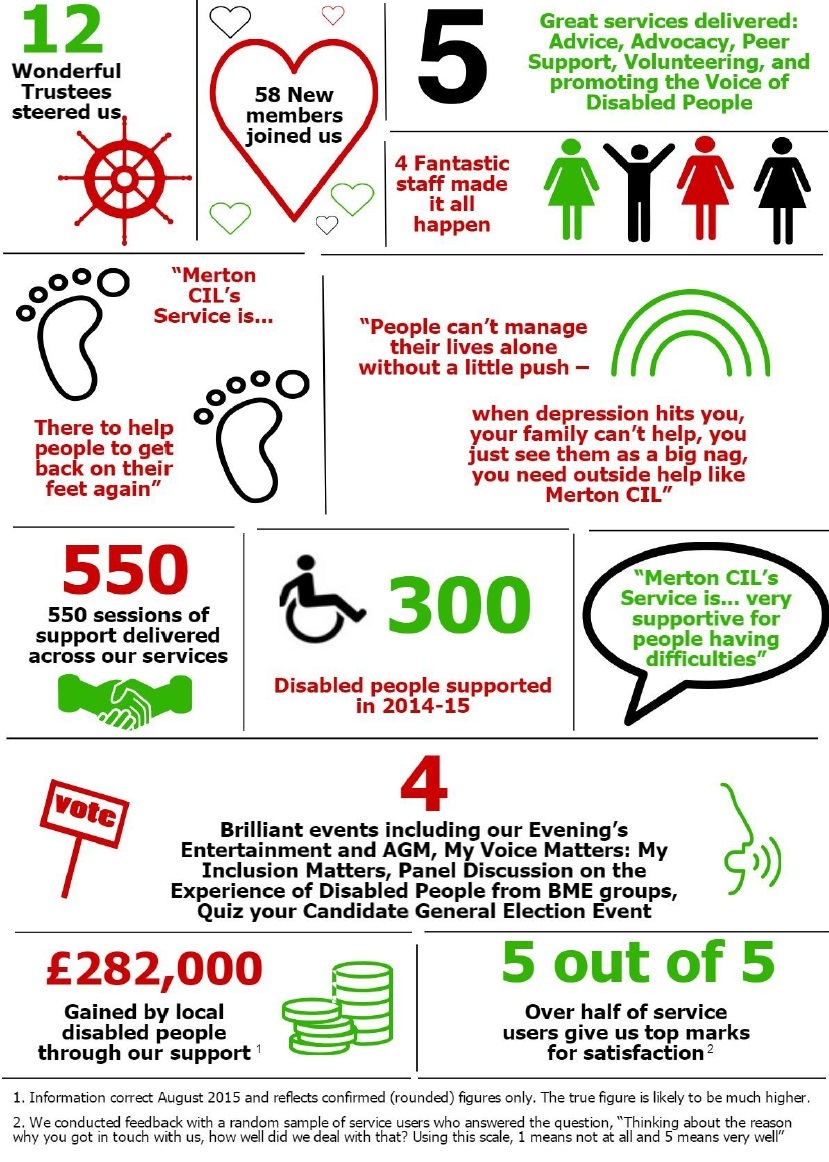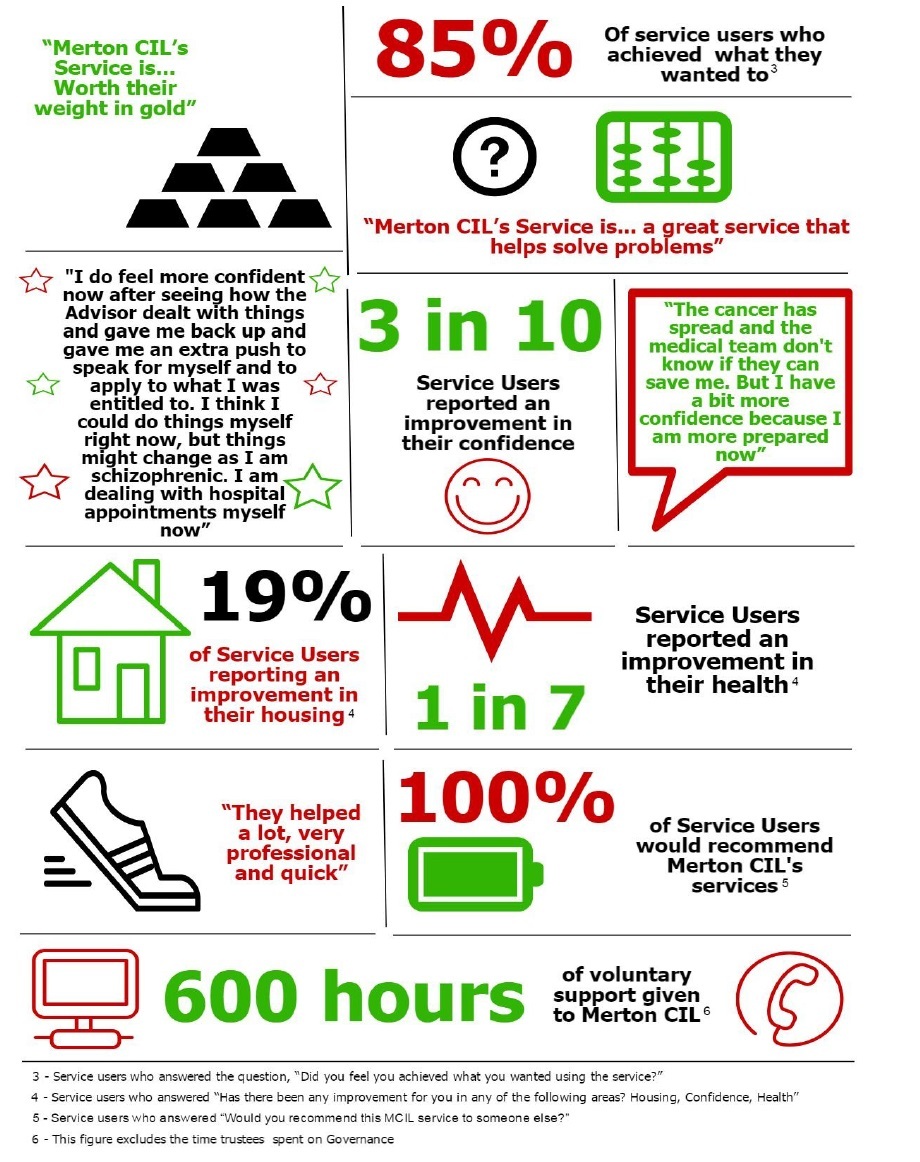 Merton CIL Financial Statements Year End March 31 2015
Annual Review and Financial Statements 2013-14
Pdf Version Annual Review 2013/14
Large Print Pdf Version Annual Review 2013/14
Screenreader version Annual Review 2013/4
Pdf Version MCIL Annual Report and Financial Statements 2013-14
Screenreader version MCIL Annual Report and Financial Statements 2013-14
Annual Report and Financial Statements 2012-13
Pdf version Annual Report 2012-13
Screen reader version Annual Report 2012-13