Advice & Advocacy Service
Our Work Promoting Independence and Inclusion
We provide a free, AQS accredited and unique home visiting advice and advocacy service to Deaf and Disabled people living in Merton. We provide support on issues relating to:
1. Benefits & low income
This could include; Benefit applications, in particular health and disability benefits like PIP, ESA and Universal Credit;
Benefit reviews and appeals, including tribunal representation;
Benefit checks, to see what you're entitled to; and more!
2. Social Care
Helping you to get the best out of social care assessments, reduce the cost of social care and more!
3. Disability Hate Crime
4. Health
5. Housing (12 week waiting list)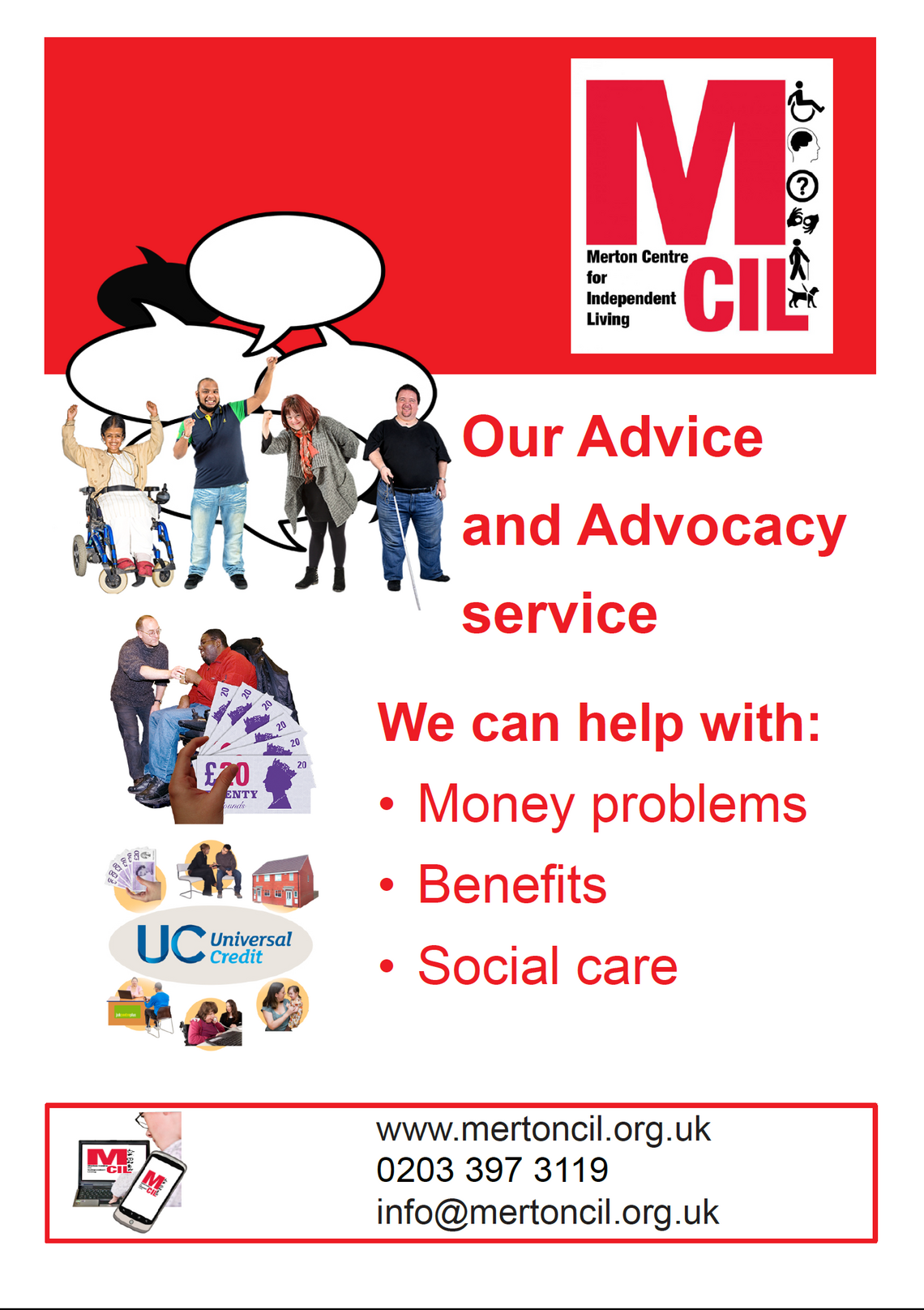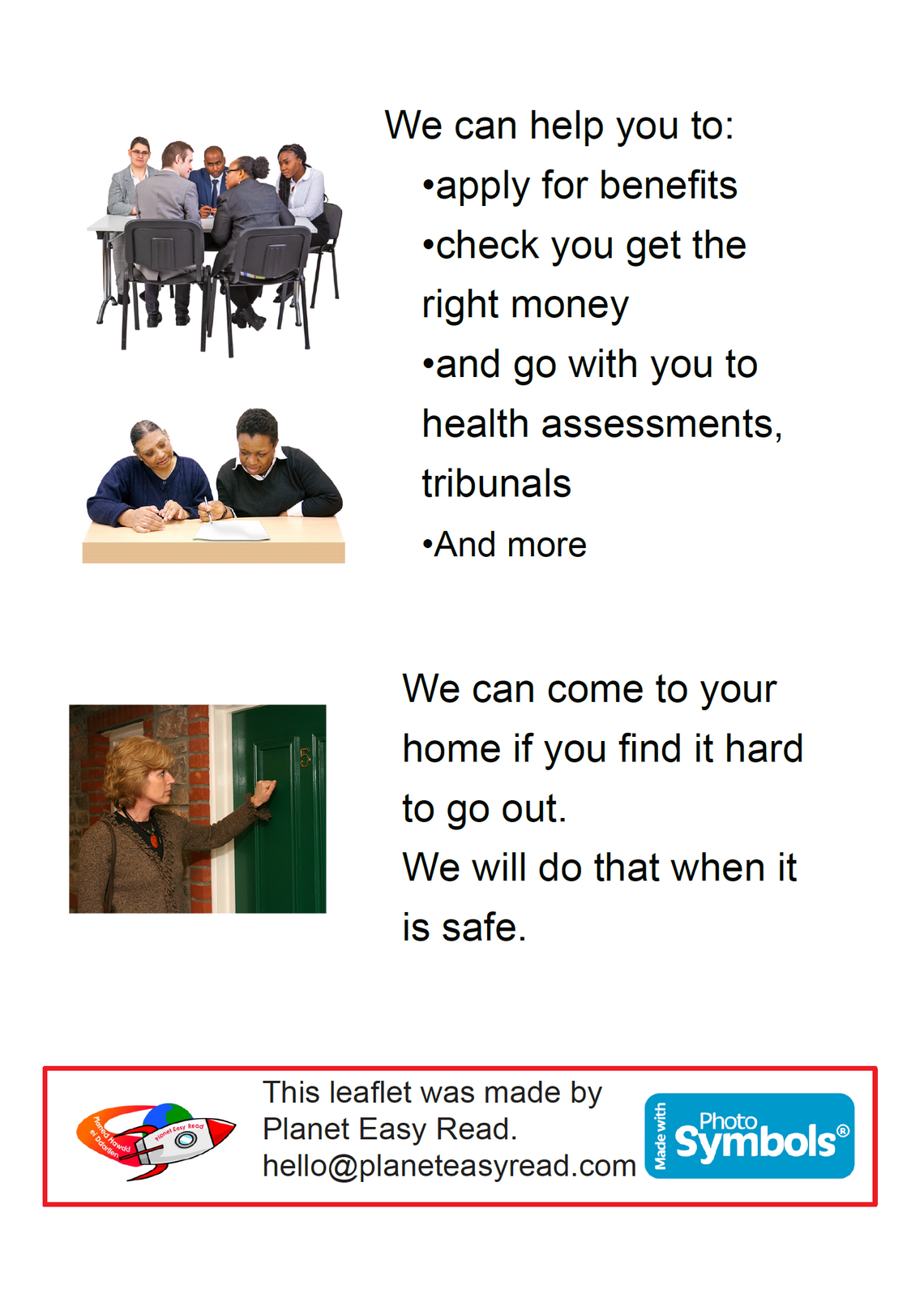 If you live outside of Merton we can usually put you in touch with another organisation that can help. You can also see our useful information page which lists other advice organisations - https://www.mertoncil.org.uk/useful-information/chapter-1-advice-advocacy-an/
Changes to the service during the Covid-19 pandemic: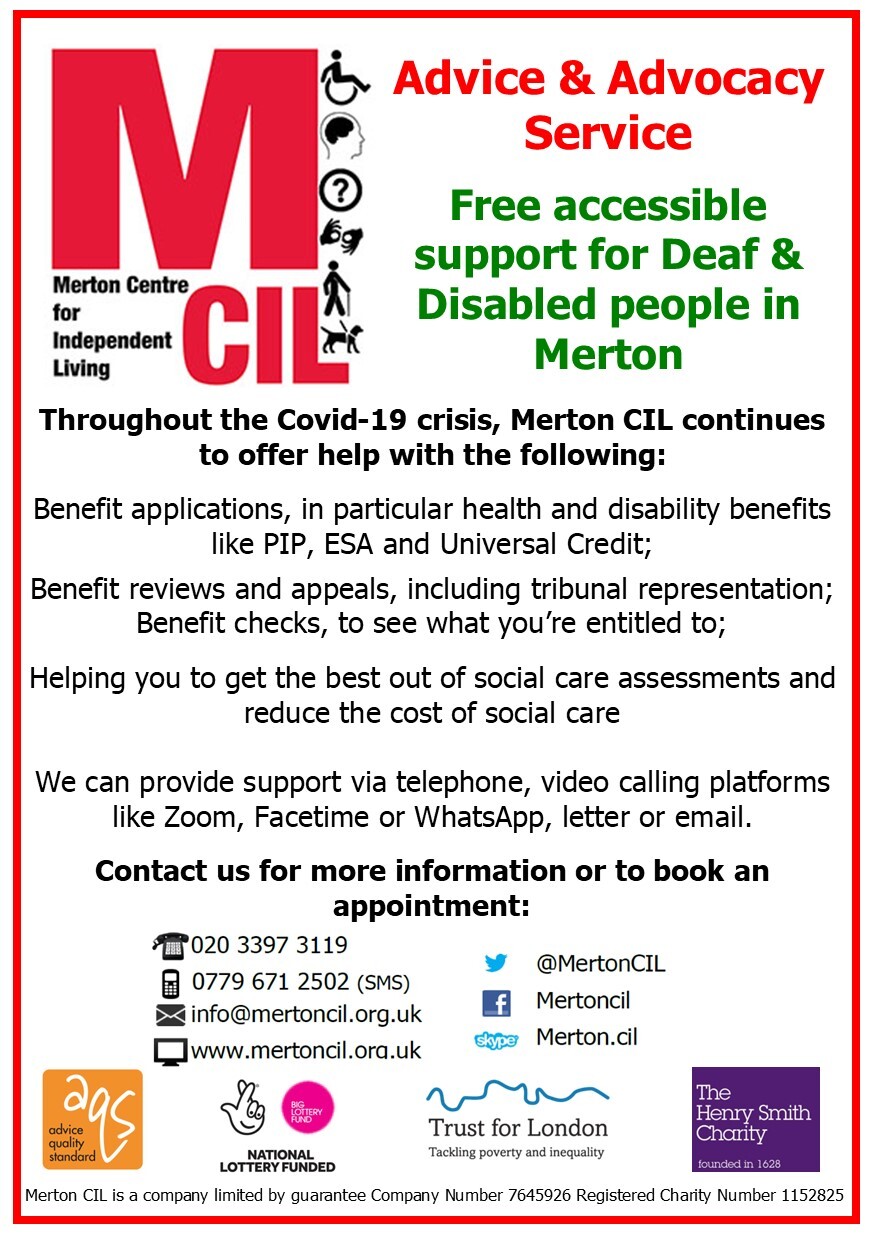 Throughout the pandemic we will provide appointments via telephone, video communications platforms like Zoom, Facetime or WhatsApp, letter or email. When it is safe to do so we will provide socially distanced office appointments and home visits.
How to book an appointment
If you would like support you can get in touch in the following ways:
1. Give us a call - One of our welcoming members of staff will be covering reception. They will take your details and information about the issue that you need support with. You will get a call back within 5 working days informing if we are able to support and when you can expect an appointment.
0203 397 3119
2. Email us - Send us an email including your name, contact details and information about the issue that you need support with. Please include any key dates. You will get an email back confirming receipt and you will hear back about an appointment or if we can support within 5 working days.
info@mertoncil.org.uk
3. Send us a Text or SMS - If you are Deaf or hard of hearing you can text us and we will get back to you.
0779 671 2502