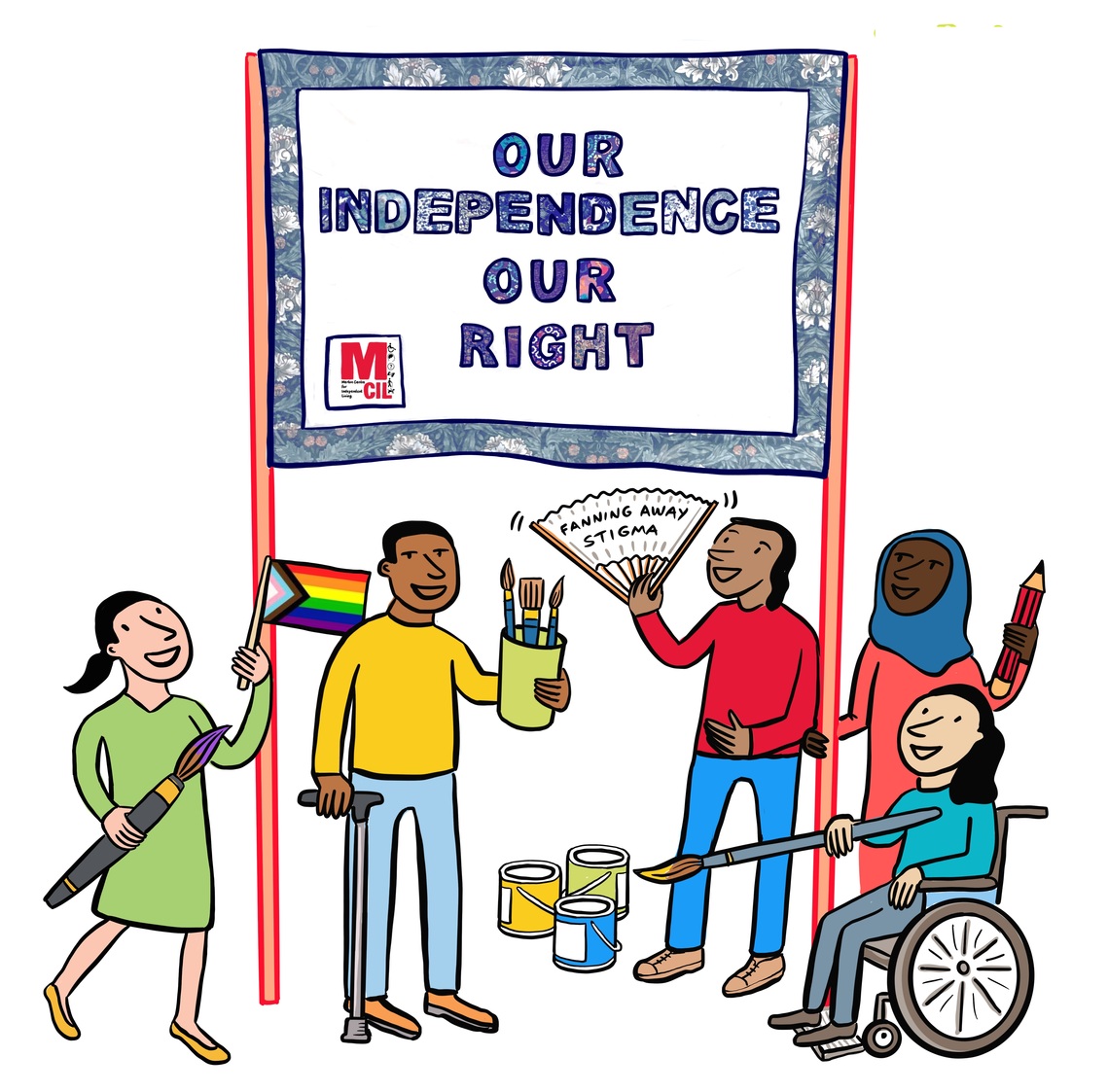 Merton CIL is a user led organisation and feedback from Craftivism & Chat shapes our services and directs our work. Last year, 100% of attendees rated this group good or great.
You can find out more abour our next session here.
All sessions have BSL interpreters and Captions.
You can find out more about what has taken place at past Craftivism & Chat sessions.
Craftivism & Chat is controlled by Deaf and Disabled people and is always responsive to the needs of local Deaf and Disabled people. You can give feedback on what you think of Craftivism & Chat, or if you have any ideas on how we can develop the project.
Are you an artist or an indivudual who would like to host a session?
Craftivism & Chat supports Deaf and Disabled people and local artists by hiring them to host co-produced workshops. We work together to use disability arts to push for change in a creative and accessible way. If you are interested in hosting a session please get in touch with Charlet - info@mertoncil.org.uk
Craftivism and Chat Packs
We send FREE Craftivism and Chat packs full of art supplies and creative prompts to Deaf & Disabled members who would like to use art to speak up and push for change. We were delighted to have had support from superstar Craftivist Sarah Corbett to create our packs. The art that you create with your packs feeds into our social policy work and makes our campaigning stronger.
Changes to Craftivism and Chat during the pandemic
Deaf and Disabled people told us that the pandemic is having a negative effect upon their mental health. Therefore, we are offering an additional Craftivism and Chat group each month. This will be a wellbeing catch up for people to speak about issues that matter to them, stay connected and get peer support.Throughout the pandemic, the group is being held on the video communications platform Zoom. Once it is safe to do so, the group will take place face to face at a location in Merton (we hope this will be Sept 2021).
We are also able to loan tablets to Deaf and Disabled people in Merton to help them get online, stay connected and avoid being digitally excluded.
Everyone is welcome at Craftivism and Chat. We hope to see you there!