Craftivism and Chat Group
The next group: Thursday 7th November 2019 at Wandle Valley Resource Centre, Mitcham, CR43BE from 1-4pm
Direct Payments with Senior Case Worker Karly Francis. Come along and find out more about Direct Payments. Followed by, Christmas Card and DIY gift making.

It is free and refreshments will be provided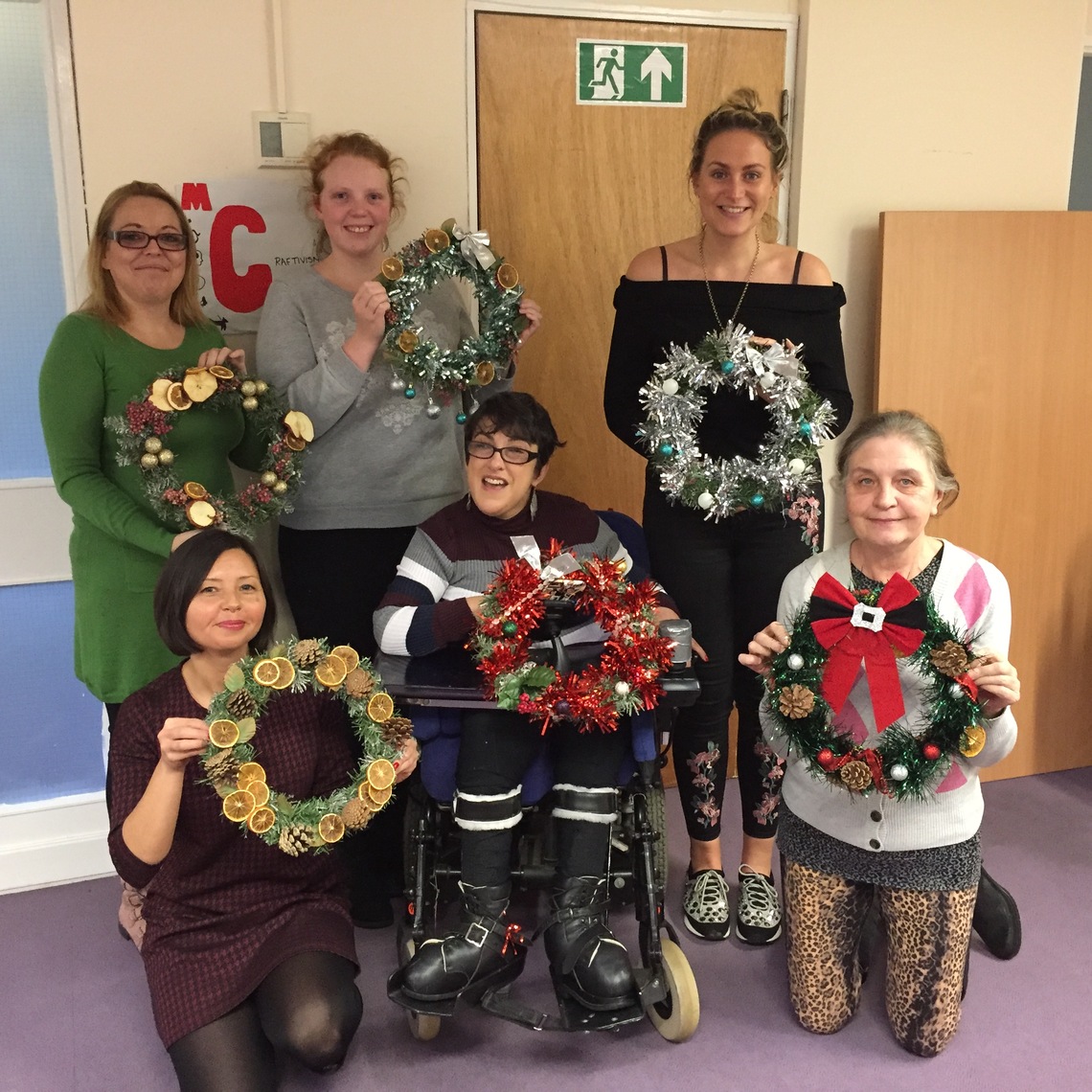 Following feedback from members, volunteers and supporters, we have given our members group a makeover. It is now to be controlled by members and volunteers. You will decide what is discussed. You will have creative space. And, you will have the opportunity to get involved in local decision making.

Click on the date below to read more about what happened at each group:
3rd October 2019 - Hate Crime Awarness Week, Neighbour Disputes and Safer Merton Consultation Response.
5th September 2019 - Access in Centre Court Wimbledon, How to stay warm and well with Age UK and Wimbledon Guild followed by Craftivist tote bag making.
1st August 2019 - What do you think about housing for Deaf and Disabled People in Merton followed by Merton CIL 2020 calendar making
4th July 2019 - Meet Louise from Blue Cross and Amada from QEF to discuss PIP motobility scheme, transport and accessibility
6th June 2019 - What is anti social behaviour? Your expereinces and how to report it with Merton CIL and Safer Merton followed by Summer Crafts Session
2nd May 2019 - Protest against Hate and Discrimination – A Song Workshop with Jackie Schneider
4th April 2019 - Sexual Health Consultation and Easter Egg Painting
7th March 2019 - Lets discuss disability eqaulity & protest placard making
7th February 2019 - What Independent Living Means to you and how Merton CIL can support Independent Living with John Kelly & painting a canvas with oil paints
10th January 2019 - Lets discuss Transport/Accessibility/Merton's new local plan and the Sutton Link & Postcard making
6th December 2019 - Complaints Workshop & Christmas Wreath Making
1st Novmeber 2018 - Consultation on proposals to ban the distribution and/or sale of plastic straws & more in England
4th October 2018 - Hate Crime Awareness week & Christmas Card Making
6th September 2018 - The Lives we lead Consultation & Disability Rights Posters
2nd August 2018 - Our first Craftivism & Chat Group
Getting involved with Craftivism and Chat - If you are creative and have a skill/hobby you would like to share with people please get in touch! We can organise for you to run a supported session.
We are also keen for Deaf and Disabled People to come together, socialise and share expereinces. If there is a topic that you wish to speak about at the group please also get in touch.