CRAFTIVISM AND CHAT - OUR NEW MONTHLY GROUP
Venue: The Wandle Valley Resource Centre, Church Road, Mitcham, Surrey, CR4 3BE
Date: First Thursday of every month besides Jan 2019
Time: 1:00pm until 4:00pm

Refreshments will be provided

Following feedback from members, volunteers and supporters, we have given our members group a makeover. It is now to be controlled by members and volunteers. You will decide what is discussed. You will have creative space. And, you will have the opportunity to get involved in local decision making.

2nd August 2018 - Our first Craftivism and Chat Group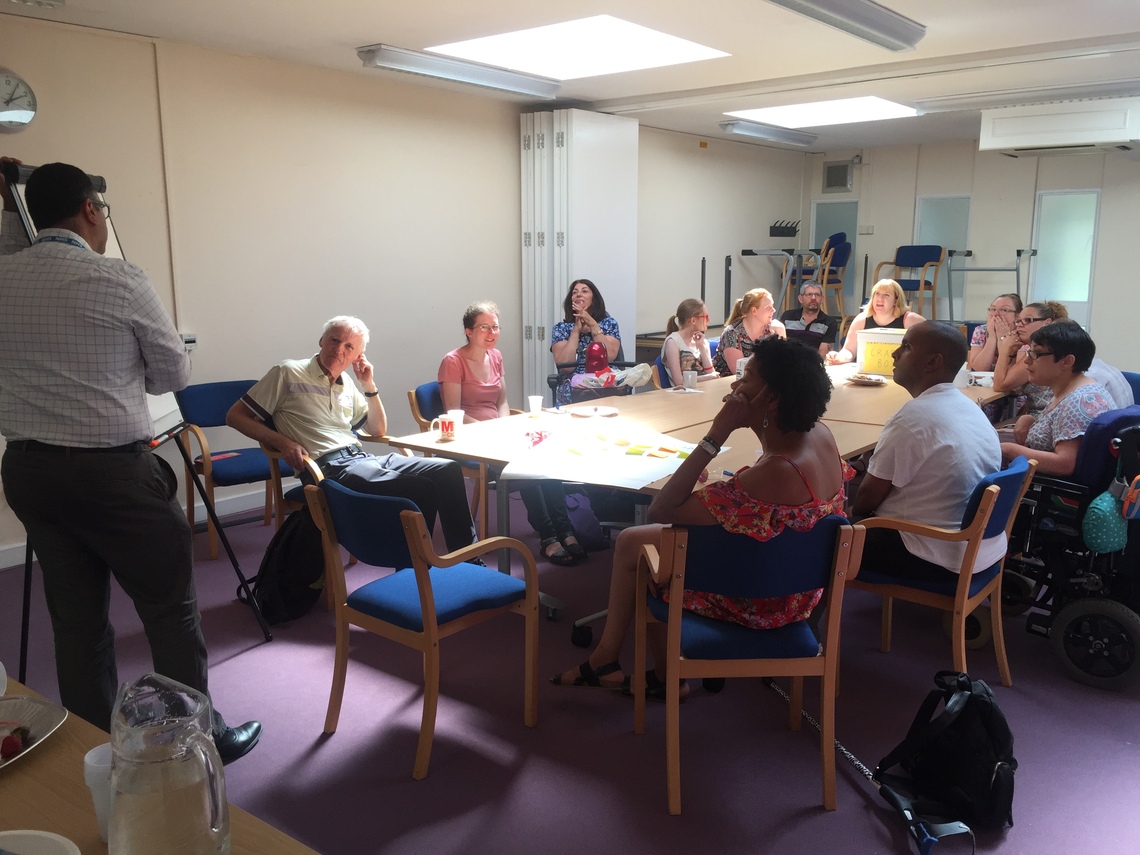 This was the first craftivism and chat group to be held. We had a great turn out with 16 attendees. We began by introducing ourself over refreshments. We then worked together to pull together questions for Abbas Mirza from Merton CCG, who came along to discuss health services in Merton. We asked things like why does it take so long to get a GP appointment? How are Disabled people supposed to access exercise? and how will coming out of the EU will affect medication? There was a great discussion around what is good and bad about health services in Merton and recent changes. There will be minutes published soon - please keep an eye out.
We ended by developing the agenda for future groups. Attendees shared what they would like to discuss, who they would like to come in and speak about issues that affect them and what they wanted to create in the craft session. The group also worked together to create two posters - how great are they?