Your Stories
The case studies below were from 2016-17 and used in our annual review. The stories highlight how we have continued to support local disabled people and the positive effect that our work has.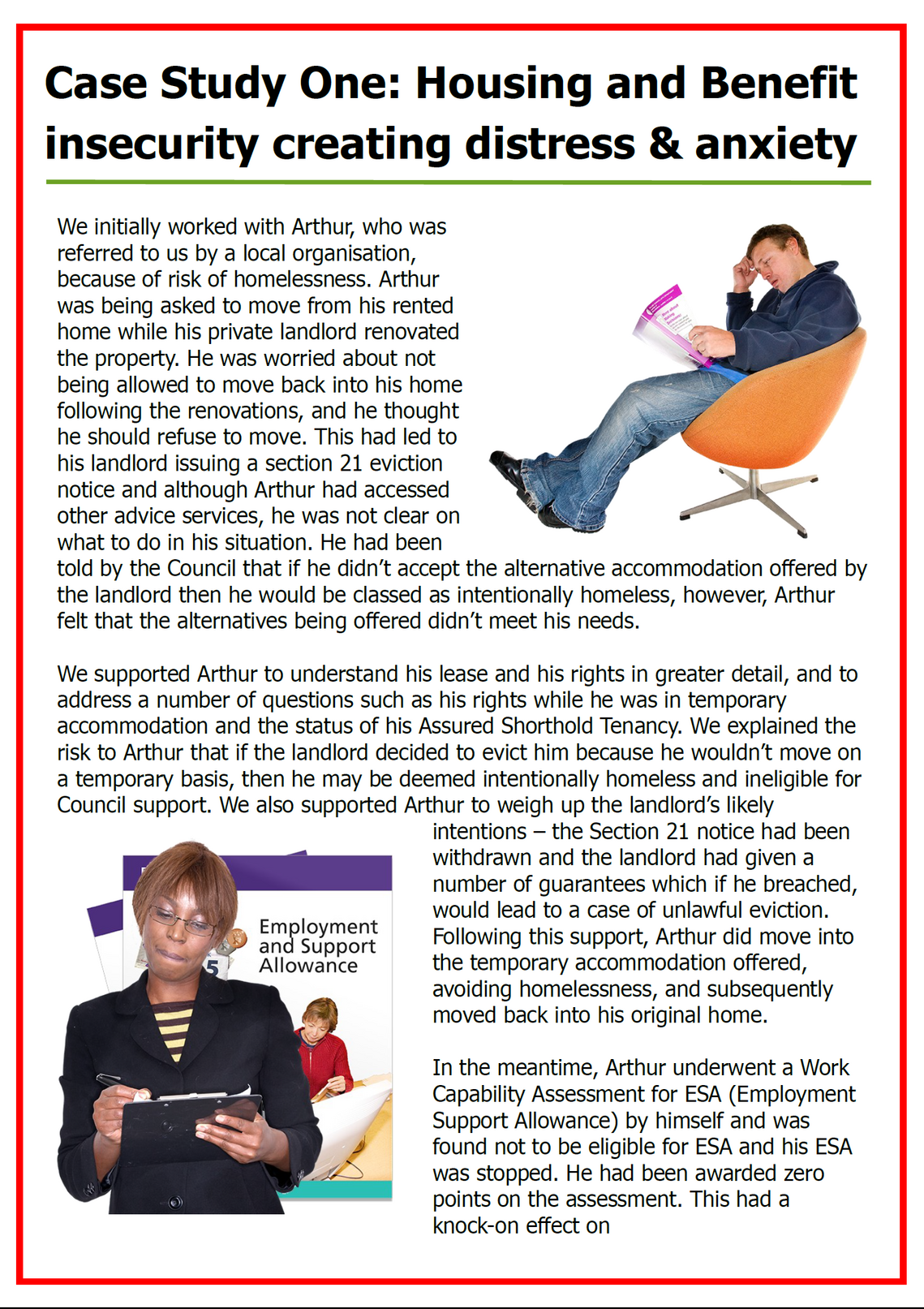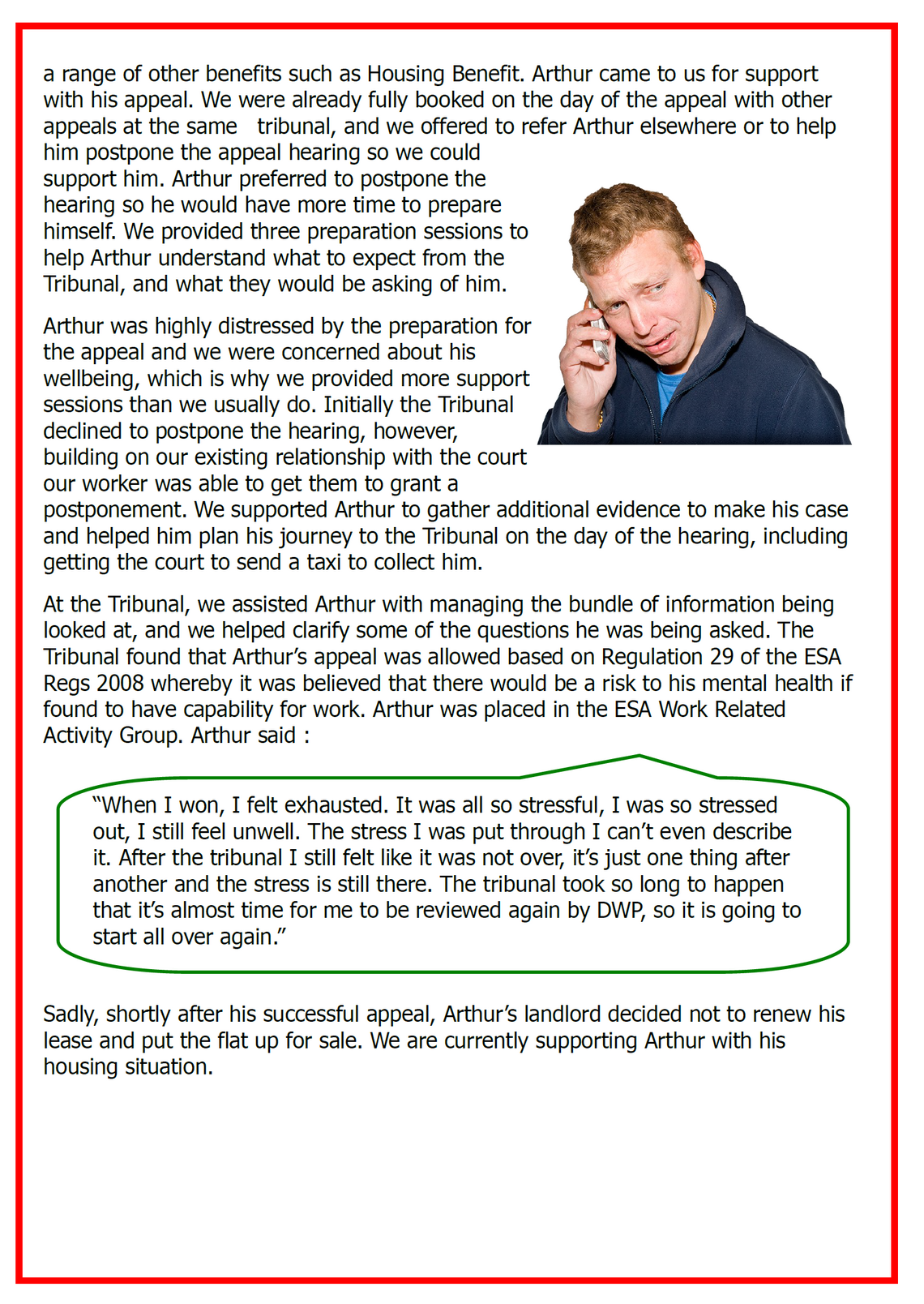 The stories below were used as case studies in 2015-16. These stories show how we have supported local disabled people and the effect that our work has had upon them.
Case Study One: Speaking-up to Win a Benefits Appeal
Miss Imran was referred to Merton CIL by a local organisation for support with an upcoming appeal over her Personal Independence Payment (PIP) claim. Following the initial claim and mandatory reconsideration, she had been awarded just 1 point and was told she was not eligible for the benefit by the Department for Work and Pensions (DWP). This was despite the fact that Miss Imran lives with bipolar disorder, depression and borderline personality disorder. Her day to day challenges mean that she does not leave her home, answer her phone or read her post. She has 3 children, one of whom still lives with her. Outside of her children, she only has contact with her support worker from a local organisation, who had been the one to contact us.
At the start of the case Miss Imran found it very difficult to communicate with her allocated worker from Merton CIL. We were unable to contact her directly and had to pass messages on through the support worker. It was very difficult to support Miss Imran, or help her appeal her benefit claim decision, without being able to communicate. We knew that we had to adapt our approach and our worker was eventually able to communicate through SMS text message, which led to a home visit meeting with Miss Imran. At the home visit, we went through the court papers, what PIP was actually for, and discussed Miss Imran's day to day life and what support she needed. We supported her to understand the quite technical PIP questions and explained what information she needed to provide. Miss Imran told us that she was not very confident or optimistic about her life, and she felt that she was often disbelieved and that the DWP thought she was a liar. Through discussion, it became clear that Miss Imran does not eat, cook, wash or change her clothing regularly due to her depression. She is unable to leave the house unless accompanied by her support worker. She has to be supported to take medication and maintain her health, and she is unable to manage her finances.
Merton CIL put an appeal submission to the tribunal based on the information Miss Imran had given us and backed it up with medical evidence. Merton CIL and Miss Imran's support worker, went with Miss Imran to the benefits tribunal hearing. Merton CIL's role was to enable Miss Imran to speak up, and the support worker was there to provide a witness statement to the tribunal. This was really important because Miss Imran was worried about forgetting information under pressure, but having the support worker let her feel that she had back-up.
The tribunal judges over-turned the original DWP decision. Miss Imran was awarded 28 points, a huge increase from the original DWP assessment of a single point, and she was awarded the enhanced rate for both daily living and mobility components of the benefit. This case highlights some of the additional barriers faced by people with mental health needs when they apply for disability benefits.
Miss Imran also received back payments in excess of £3,000 and is using this to pay off debts accrued while she was unsupported. She feels this money may enable her to heat her house better and pay for the extra costs she accrues due to her disabilities. Overall, Miss Imran was very pleased with the outcome. She felt she had now been heard and believed about the extent to which her disabilities affect her daily living. Miss Imran was even able to contribute to a telephone feedback survey we did to find out how she felt about the service. This is not something she could have done at the start of the case.

Case Study Two: Seven weeks to avoid homelessness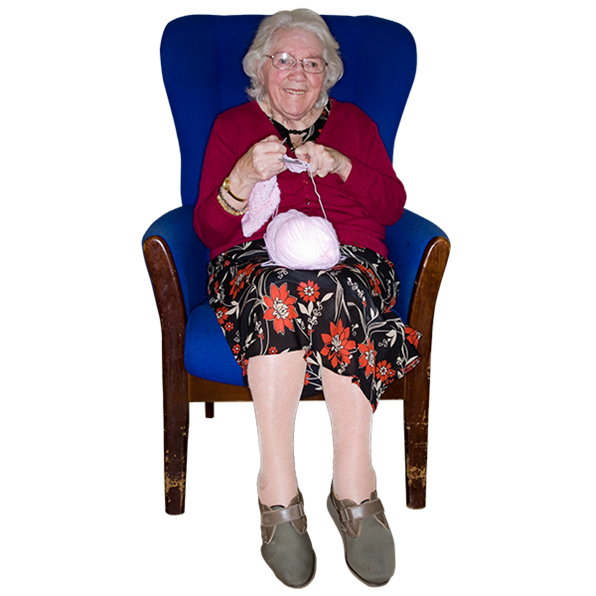 Mr and Mrs Jones are a couple in their 50s who had been living in Merton for less than a year. They were living in a privately rented one bedroom property under a one year fixed-term assured short hold tenancy. The only income coming into the household was via welfare benefits and as their rent was higher than the Local Housing Allowance, there was a shortfall between rent and Housing Benefit. Mr and Mrs Jones were therefore reliant on Discretionary Housing Payment (DHP) to meet the rent shortfall and to prevent them falling into arrears. They were due to reapply for DHP but they were so worried about not getting it, they had cancelled their tenancy agreement and were trying to find another property at a cheaper rent.
When Mr and Mrs Jones contacted us, the couple were at risk of homelessness. They had given written notice to leave their privately rented property because of their worries about the possible rent shortfall. The notice period was running out within the next seven weeks, and they did not have another property to move into. At a home visit, we explored their options and looked at what would happen if Mr and Mrs Jones were not able to withdraw the notice, were not able to find another privately rented property to move into and had to make a homelessness application to Merton Council. Our advice was that Merton would not owe the full housing duty to them and that Merton would, at best, provide them with interim (emergency and short-term) accommodation only. They would probably be referred back to their previous borough, who had already decided that they did not have a priority housing need.
Options discussed:
1. Withdraw their notice and agree a further tenancy with the landlord.
2. Alternatively, do not withdraw notice and focus all energies on trying to find another private sector tenancy.
Advice:
We advised Mr and Mrs Jones to take option one and agree a further tenancy with the landlord
Outcome:
Mr and Mrs Jones were able to withdraw the notice and negotiate a new tenancy. Therefore, potential homelessness was prevented.
We also supported Mrs Jones to successfully apply for a Personal Independence Payment (PIP), and she received standard rate for the care component.
Mr Jones was able to successfully reapply for DHP by himself, although the new award meant they would have to make a £10 per week contribution towards the rent, following a rent increase under the new tenancy.
Mr Jones is now in the process of migrating from Disability Living Allowance to PIP, and we will be assisting him with this.
Case study Three: Navigating changes to the ILF
The Independent Living Fund (ILF) had been set up in the 1980s to top up the funding available from local authorities for care, in recognition that those with the highest levels of support needs require assistance which local authorities did not provide. Resources were provided in a way which enabled people to have choice and control over the support they needed. The ILF made a major difference to people whose needs had previously meant their only options were residential care or a very limited life for them and their families.
The ILF closed on 30th June 2015, leaving many former ILF users worried about the future. Merton CIL supported a consultation with ILF users just before the start of the year, and following intense discussions with local MPs and Councillors, Merton Council agreed to ring-fence the transition funding received from Government for former ILF users for a year. This gave the 19 ILF users in Merton a small breathing space to plan ahead.
During the year, Merton CIL wrote to all ILF users via the Council, inviting them to a peer support session to share experiences. We also hosted a workshop on issues facing ILF users which was developed by Scott-Moncrieff & Associates Ltd, a national firm of solicitors specialising in community care and other civil liberties work.
We also supported individual ILF users to prepare for community care re-assessments by Merton Council, and supported them at the re-assessments themselves.

A number of issues were highlighted through our work supporting former ILF users. Cuts to the social care team meant that assessments were often done with social workers who didn't know the individuals or understand their impairments. The approach to assessments was inconsistent with some people getting a full care act assessment and others getting a print out of a previous (non-care act) assessment and being asked to comment on it. There was an inconsistent approach by the Council to sharing draft reports, with some assessors sharing them and getting feedback from the individuals, and others send it straight to panel with no input, or even making recommendations against the wishes of the individual. There were long delays getting the final decision on what care and support the Council would provide - in some cases there was a 2 month wait for news.

Nearly half of former ILF users had their support cut following assessments by the Council, however, only two of the people supported by Merton CIL were cut. This means that the majority of people seeing a cut in their care package had not been supported by an advocate.
For people whose care was frozen, we've been made aware of a number of cases where they have been asked to pay more towards their care following financial assessments, even though they have not had an increase in their income; this is also effectively a cut, and something we are looking at.
Our work with former ILF users meant that we were able to contribute to an evaluation of the closure of the ILF with Inclusion London, which was published in 2016.
Case Study Four: A Volunteer Builds his Confidence
Estifanos is one of our volunteers. He became involved in Merton CIL in late 2014 after being referred by Merton Voluntary Service Council. He took part in our 4 days of core volunteer training in May 2015, covering Disability Equality, Independent Living, Disability History and Activism, and getting ready for Merton CIL. He has also attended the volunteer support group and skills training sessions in confidentiality, boundaries and safeguarding, note taking, plus do's and don'ts of social networking, which led him to setting up a Facebook page.
"I didn't know anything about Merton CIL or what use I could be to them. I was given an interview to check whether I'd be up to scratch. It seemed all very formal for a voluntary position, but then again I had very little experience of volunteering. It was decided that I'd do some admin work and take it from there. I was also given the chance to be a member and attend members meetings.
I got to see disabled people who were very different from me. Most of them live independently and had completely different life experiences. I had trouble relating to them initially, but through spending more time at Merton CIL and going through disability equality training I felt more at ease. I got to learn there is no one way of living, just one that suits you and allows you to have choice. I've come to understand the issues that affect us such as spending cuts. Although I tend to be more of a listener than contributor I feel comfortable participating at meetings. Having said that I was on one occasion a facilitator at one of the members groups, regarding the European Network on Independent Living."
Since coming to MCIL, Estifanos has flown through his training and become a committed member of our volunteer team and has been supporting admin and reception on a weekly basis utilising his clear IT skills. We have been so thrilled with the contributions that Estifanos has made that we nominated him for a community award sponsored by the local paper, Wimbledon Guardian and Merton Council and he received a highly commended award!
"Merton CIL includes me not only by allowing me to volunteer but also giving me other opportunities. For example just recently I have been visiting residential homes with disabled residents on Merton CIL's behalf. I've enjoyed writing reports and doing something for Merton CIL, in partnership with Merton Seniors Forum. There was also a time when I acted as representative for Merton CIL at a Merton Learning Disabilities Conference. This shows how inclusive Merton CIL have tried to be with me, somebody who only came here initially to do some admin work"
Estifanos also joined our user-led monitoring and evaluation steering group, and in 2016 he has gone on to interview staff and run focus groups with our members and service users to help evaluate our service.
Estifanos has clearly demonstrated that whilst without opportunities disabled people can be isolated, given the opportunity we will become well liked, well respected members of a team and active contributors to our community. He is therefore a great example of what we disabled people can achieve.